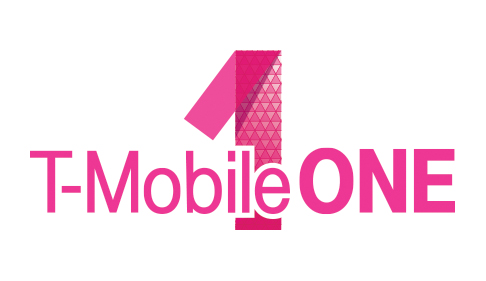 Right on schedule, the improved T-Mobile One plan has launched.
This updated T-Mobile One plan includes HD video, 10GB of high-speed mobile hotspot, and unlimited international data with speeds up to 256kbps (previously was 128kbps) in more than 140 countries and destinations. Keep in mind that you'll have to enable these features on your plan to get them, so hop into your account settings on the T-Mobile website or in the app to do so.
You'll also need to toggle HD video resolution in your account settings if you want high-definition video streams, but the good news is that unlike with the HD day passes, you'll only need to do this once.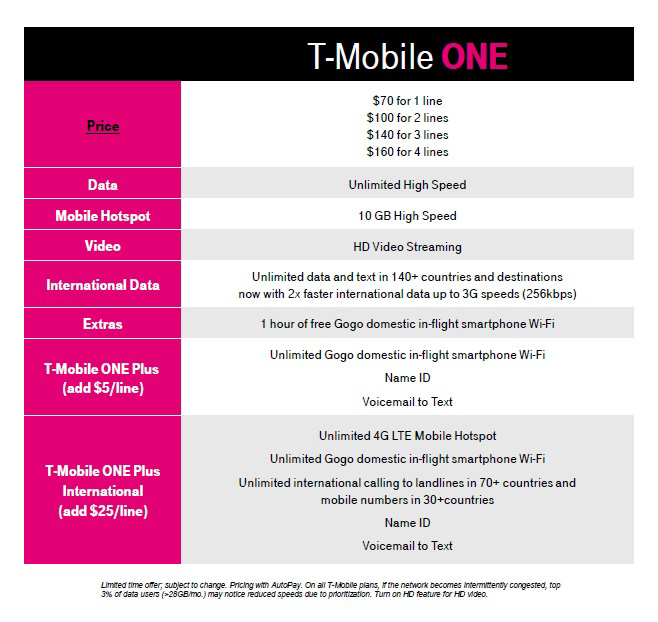 With today's launch, T-Mo is also cutting the price of T-Mobile One Plus. The add-on previously cost $15 per month, but now that unlimited HD video is part of the standard One plan, the One Plus add-on price has dropped to $5 per line per month. It includes unlimited Gogo domestic in-flight smartphone Wi-Fi, Name ID, and Voicemail to Text.
T-Mobile One Plus International remains at $25 per line per month. It includes the features of One Plus as well as unlimited 4G LTE mobile hotspot and unlimited international calling to landlines in more than 70 countries and mobile numbers in more than 30 countries.
Today also brings with it T-Mobile's new offer of two lines of T-Mobile One for $100 per month. If you'd like to add additional lines, you can get three lines for $140 per month or four lines for $160 per month. All of these prices include AutoPay. If you'd rather not enroll in AutoPay, your plan price will go up by $5 per line per month.
Have you switch to the improved T-Mobile One plan yet?
Source: T-Mobile