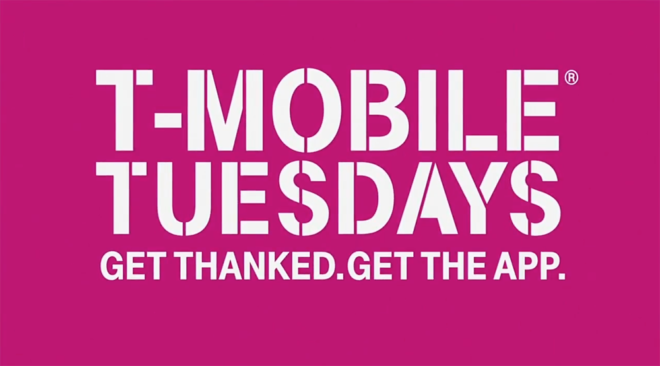 Next week's T-Mobile Tuesdays gifts have been revealed.
For the February 21 edition of T-Mobile Tuesdays, customers will get $0.25 off a gallon of gas at Shell, up to 20 gallons. Also included is 25 percent off regular menu-priced items at Papa John's when you order online, as well as a free FandangoNOW movie rental up to $5.
Don't forget that you could also get a free pizza from Papa John's on T-Mobile Tuesday. Just check the app on each line of your account to see if it's your turn to get a free pizza. When your time has come, you can get a large or pan, single-topping pizza for free. This free pizza offer will run through March 7.
The prizes for next week all have a movie theme in celebration of the Academy Awards on February 26. Two grand prize winners will each receive a check for $5,000 that could be used to buy a new TV and host a movie party. The winners will also receive a check for $2,143 to spend on taxes or other expenses.
Seventy-five first prize winners will each get a $50 promo code for FandangoNOW, while 350 second prize winners will get $25 to spend at FandangoNOW.
Source: T-Mobile Tuesdays