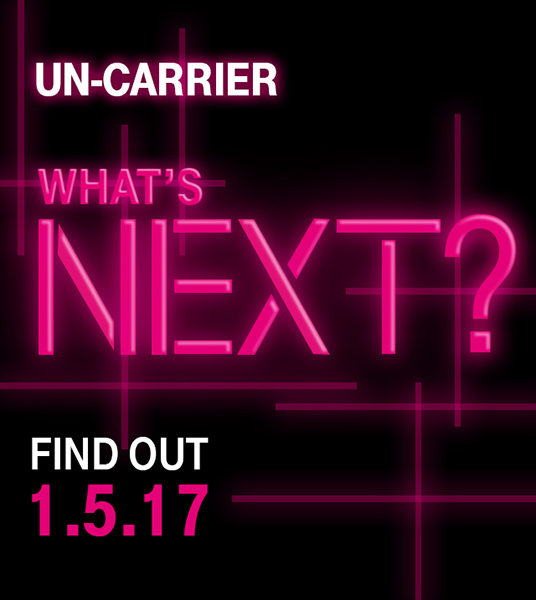 It's official: T-Mobile's next Un-carrier move is coming January 5.
T-Mobile today announced a press conference at 11:00 am on January 5, 2017. The event, which is taking place at CES in Las Vegas, is clearly labeled an Un-carrier event.
As for what's next, that's still a mystery. T-Mobile did drop a teaser video for the #UncarrierNEXT event, and in it CEO John Legere says "Everybody's been asking for this one. You're gonna love what's next."
So, what do you think is next for the Un-carrier?
Source: T-Mobile