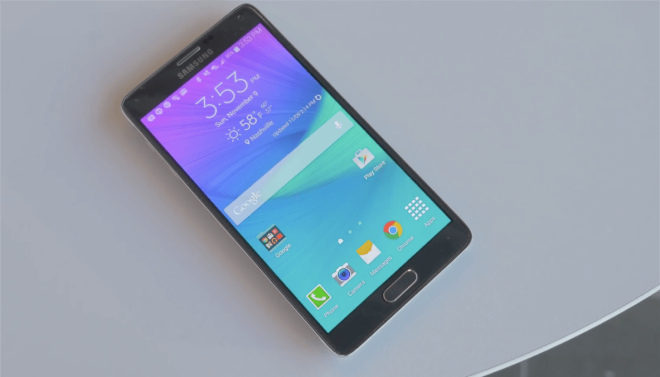 UPDATE: T-Mobile has confirmed that updates are now rolling out to the Galaxy Note 4 and Galaxy Note Edge. In addition to the November security patches, both phones are receiving domestic data roaming improvements.
A couple of weeks after the Galaxy Note 5 received a software update, it's the Galaxy Note 4's turn for an update.
T-Mobile is now pushing an update to Galaxy Note 4 phones that weighs in at 60.38MB in size. This small update includes the November 1, 2016 Android security patches. T-Mo's Note 4 support page doesn't yet include this latest update, so it's unclear what else could be inside the update.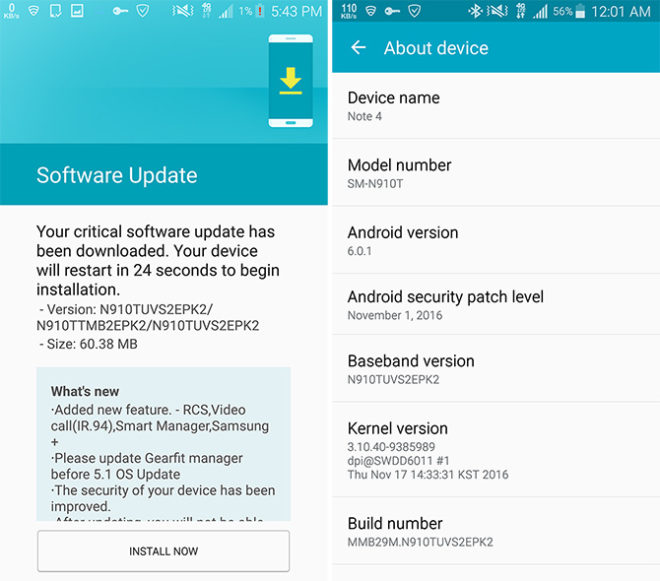 T-Mobile's Galaxy Note 4 and Note Edge are typically updated in tandem, so it's possible that the Note Edge is also receiving its November 1, 2016 security patches right now. Again, though, T-Mo's Note Edge support page hasn't been updated with info about a new update.
If you've got a Galaxy Note 4 or Note Edge, been on the lookout for a new update over the coming days.
Thanks, Ashhab!