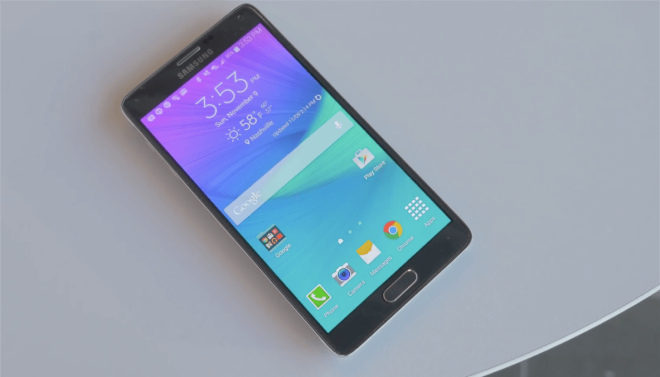 UPDATE: Samsung Galaxy Note Edge users, you're getting a Stagefright patch, too! It bumps you to software version N915TUVU1BOG2 and is 150MB in size.
UPDATE 2: And now the Galaxy S5 is getting a Stagefright patch as well. T-Mobile's like "You get a Stagefright patch! And you get a patch! And you do!" The S5's update will move the phone to software version G900TUVU1FOG6 and it's 388.75MB. Also included in the update is a fix for a bug that would prevent letters from typing or getting deleted using Swype.
Samsung Galaxy Note 4 owners, it's time to update.
T-Mobile says that starting today, August 10, it's pushing a 142MB update to its version of the Galaxy Note 4. The update bumps the Note 4 to software version N910TUVU1COG2 and includes "messaging security improvements." The update itself reveals that it's meant to patch the Stagefright exploit, a bug with Android that could allow malicious code to be run on your phone through an MMS message.
After installing the update, one xda-developers forum user used two Stagefright test apps to ensure that the exploit had been patched. While the Lookout Mobile Security app showed that the phone was no longer vulnerable to Stagefright app, Zimperium's detector claims that the exploit isn't totally patched.
This update is heading out both over the air and using Samsung Kies. To check for it on your phone, make sure that you've got at least 50 percent battery life and are on a Wi-Fi connection. Then head into Settings > About device > Software update > Ok.
Source: T-Mobile