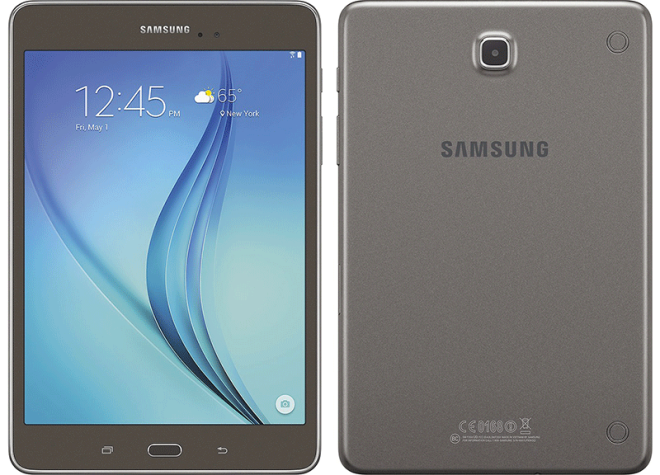 Back in March, Samsung introduced two new Galaxy Tab A tablets that ran Android Lollipop on 4:3 displays. They arrived in the US one month later as Wi-Fi-only tablets, and now it looks like they're going to hit T-Mobile with cellular connectivity built in.
T-Mobile has launched product support pages for the Galaxy Tab A 8.0 that include specs and a Magenta-fied user manual. The features listed on the T-Mo support site show that we're getting the smaller, 8-inch model that has a Super AMOLED screen, 5-megapixel rear and 2-megapixel front cameras, 1.2GHz quad-core processor, 2GB of RAM, 16GB of storage, a microSD slot, and Android 5.0.2. It's also worth noting that the Tab A will offer LTE bands 2, 3, 4, 7, and 12.
The rest of T-Mobile's spec list for the Galaxy Tab A is X'ed out, but if the T-Mo version is anything like the Wi-Fi-only model, it'll offer a 1024×768 display resolution, 1.5GB of RAM, and a 4200mAh battery.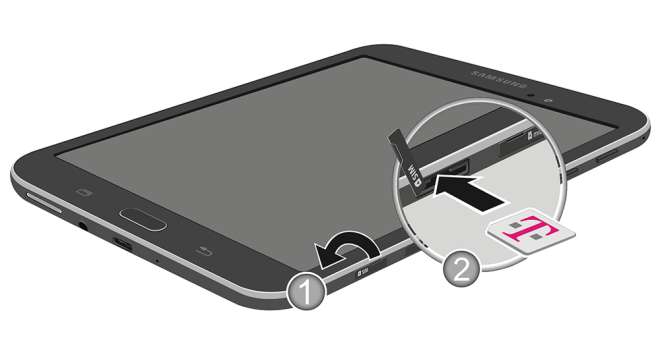 There's no word yet on when the Galaxy Tab A might launch or how much it'll cost when it does. The Wi-Fi-only model of the 8-inch Galaxy Tab A is $229.99 and T-Mo is currently asking $239.76 ($0 down and $9.99 per month) for the similarly-specced LG G Pad F 8.0, so I wouldn't be surprised to see the cellular Galaxy Tab A hit T-Mobile with a price somewhere around the G Pad F 8.0's.
More options when shopping for a new tablet are always welcome, but here's to hoping that something a bit more high-end comes along soon. T-Mo, how about you grab one of those Galaxy Tab S2 tablets that Samsung announced last month?
Thanks, Merik!
Source: T-Mobile