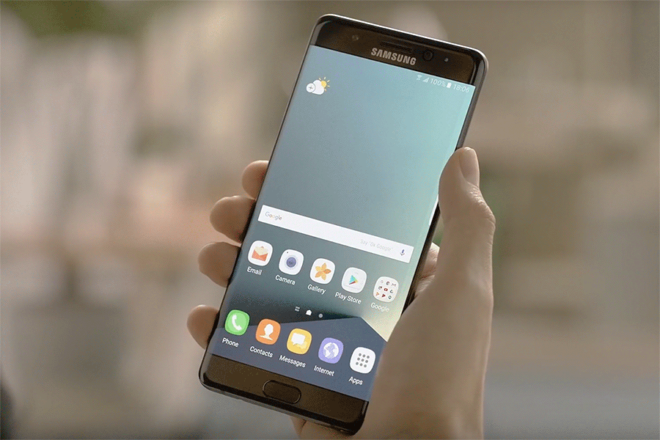 The Galaxy Note 7 has been missing from T-Mobile's shelves for a while now following the device's recall, which means that anyone that's not exchanging a recalled unit have been unable to get a Note 7 from T-Mo. That'll change this week.
T-Mobile has announced that it'll resume sales of the Samsung Galaxy Note 7 this Wednesday, October 5. That includes both online and in-store sales.
Before it was pulled from T-Mobile shelves, the Galaxy Note 7 was priced at $69.99 upfront and 24 monthly payments of $32.50 each on EIP. Pricing for JUMP! On Demand customers was set at $0 down and $37.50 per month. Finally, full retail pricing for the Note 7 was set at $849.99.
The Galaxy Note 7 is one of the biggest smartphone releases of the year, and a lot of people are fans of Samsung's big-screened, stylus-equipped smartphones. The wait for the Note 7 to return to shelves has likely been frustrating for customers that want to buy one, especially as owners of recalled Note 7s were getting new units last month, but the good news for those customers is that the wait for the Note 7 is ending sooner than rumors suggested it would.
Will you be buying the Note 7 when it returns to T-Mobile stores?
Thanks, Leonard and anonymous!
Source: T-Mobile