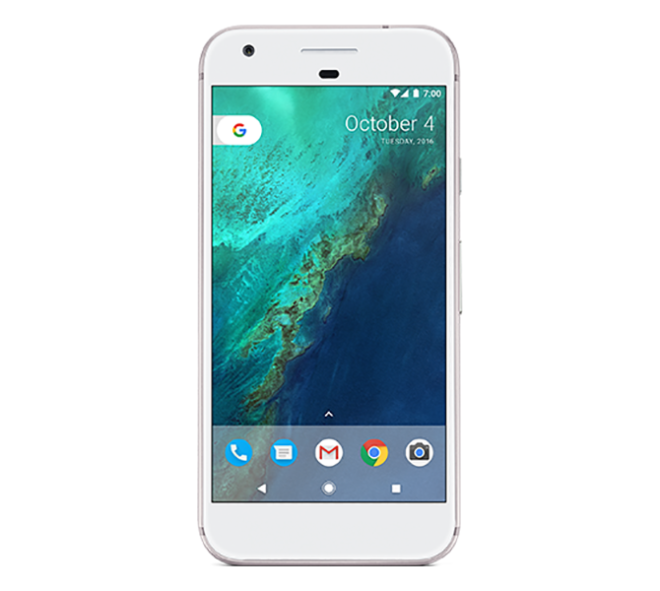 UPDATE: Bell also has a Google Pixel XL page live that shows the larger of the two Pixels. You can see images from that page at the bottom of this post.
Days before Google's October 4 announcement, a Canadian carrier appears to have revealed one of Google's new devices.
An image of a white Google Pixel has been posted by Canadian carrier Bell. The render appears on a pre-order page for the Galaxy Note 7, but the image shows a Pixel phone rather than a Galaxy. Also included is a text box that reads "Introducing Pixel, Phone by Google," which lends support to the rumors that Google's new phones will be named "Pixel" rather than "Nexus."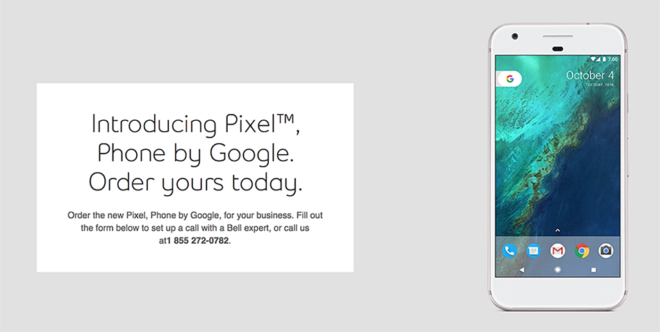 When it comes to the phone itself, there's not much in the way of new info revealed by Bell here. There's no spec information and the phone itself looks similar to the one that leaked last week, save for the fact that this one is white while the last one was black.
Now that we're just days away from the official reveal of Google's Pixel phones, are you getting excited for the new devices?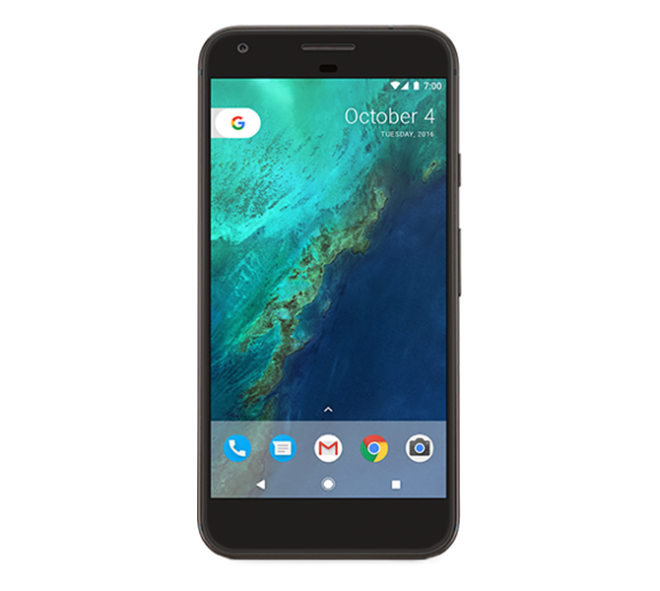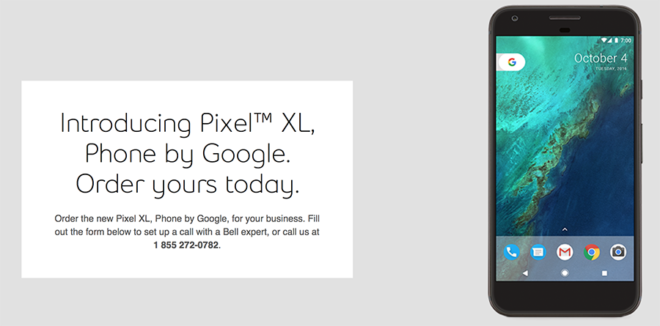 Via: @stagueve (1), (2)
Source: Bell (1), (2)