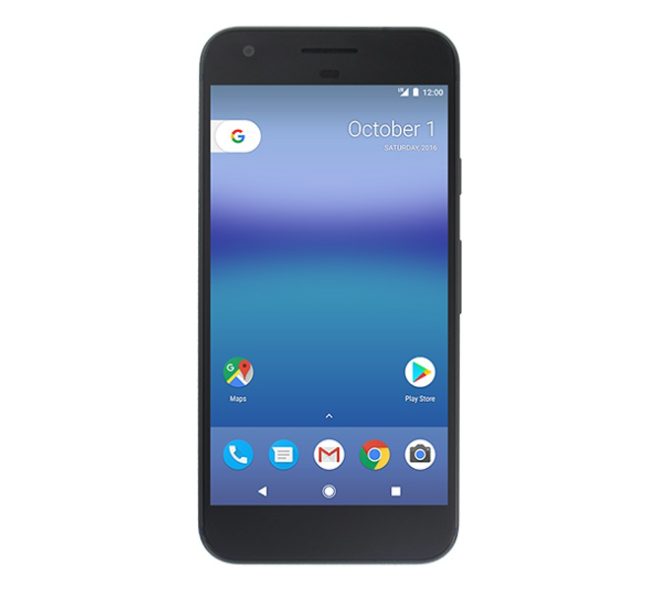 UPDATE: Shortly after this Google Pixel render leaked, a render of the Google Pixel XL surfaced, too. The Pixel XL looks similar to the Pixel, but it's got a different wallpaper. Keep in mind that the Pixel XL is expected to be larger than the Pixel, offering a 5.5-inch screen while the Pixel will have a 5-inch display. You can see the Pixel XL render below.
Google is expected to debut its new Pixel phones at an event next week, but if you don't want to wait that long, the rumor mill has a new image for you right now.
A new render of the Google Pixel has surfaced, courtesy of VentureBeat. We can see the front of the device, complete with a camera, earpiece, and power/lock and volume buttons on the side.
Perhaps more interesting than this Pixel's physical features is the software on its display. The phone appears to be running Google's new launcher that's been rumored in the past, complete with a "G" tab for launching Google Search and a calendar widget that displays the date and day of the week.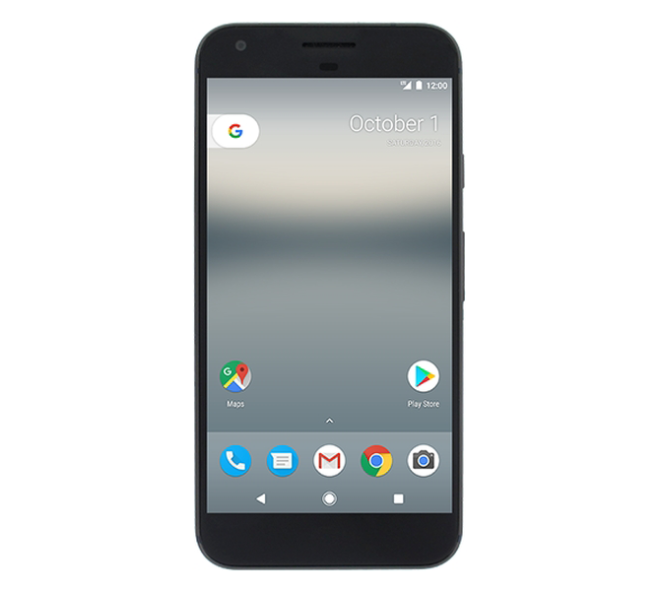 At the bottom of the screen there's a new app dock. This dock now has an arrow above it that you can tap or swipe on to access your app drawer. Because the app drawer icon is missing from the dock, there's now room for five of the user's favorite apps. Below the dock are some all-white on-screen navigation buttons. Also of note is that these app icons are round.
Today's report says that Google's new Pixel phones will be sold by Verizon in the US as well as in unlocked flavors. That they'll be available unlocked is not surprising since Google offers its Nexus phones unlocked, too, but it's still good to hear. Pricing for these phones is expected to start at $649 for the smaller Pixel. There's no word on the price of the bigger model, but don't be surprised if it's higher than the standard Pixel since it's expected to have a bigger, higher-resolution display and larger battery.
Source: VentureBeat