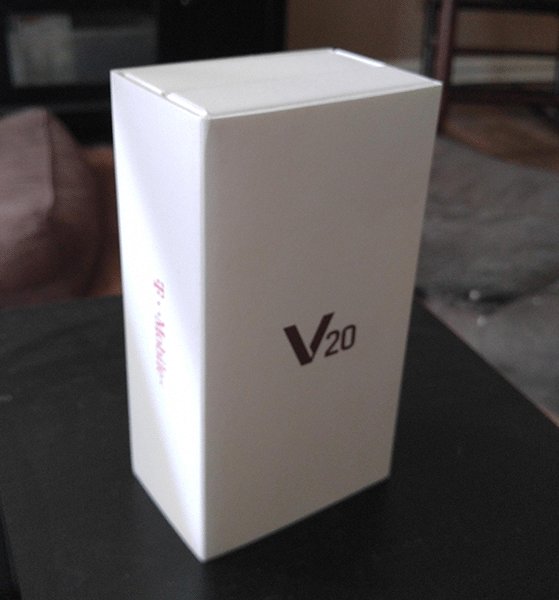 It was only one day ago that T-Mobile began taking pre-orders for the LG V20, but at least one customer appears to have already gotten his unit.
Reddit user SplatterMark today posted an image of a T-Mobile-branded LG V20 box and said that his device was delivered today. SplatterMark says that the quality of the V20 "seems much better" than the LG V10 and that the metal back "is very nice." He also describes the camera as "wow!!!".
SplatterMark says that he pre-ordered the LG V20 at 9:00 am ET yesterday and that T-Mobile shipped it using next-day air. It doesn't look like many other pre-order customers have gotten their V20s yet, but some folks are expecting delivery of their phones later this week.
T-Mobile has previously shipped out pre-order devices ahead of their in-store launch dates, so it's not terribly surprising to see that an LG V20 has been delivered well before T-Mo's in-store launch on October 28. It is still exciting, though, because it's always fun to get your hands on a device before the general public.
Have you pre-ordered an LG V20? If so, when is it expected to arrive?
Source: Reddit