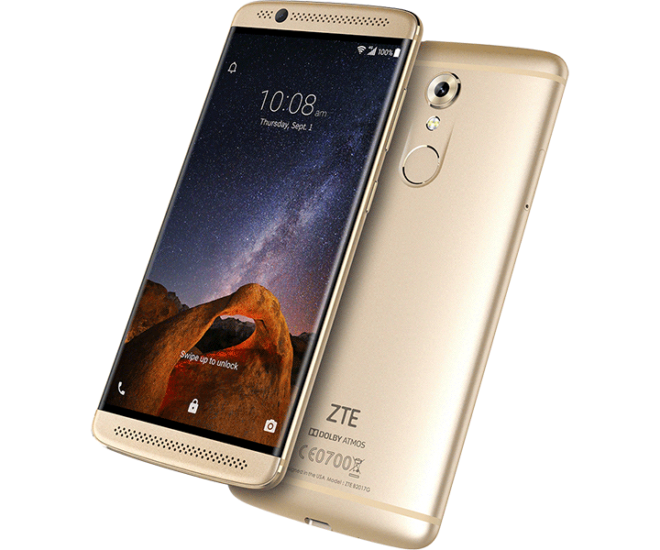 After launching the Axon 7 earlier this year, ZTE is now gearing up to release a smaller version of that flagship.
ZTE's Axon 7 Mini will be available for pre-order starting today for $299.98. An official launch date hasn't been announced by ZTE, but Best Buy says that the Axon 7 Mini will be released on October 27.
The Axon 7 Mini will be offered by Amazon, B&H Photo Video, Best Buy, Newegg, and ZTE itself. The hardware will be available in Platinum Gray and Ion Gold color options, but the gold version will be exclusive to Best Buy for the first 60 days.
As a refresher, the ZTE Axon 7 Mini runs Android 6.0.1 on a 5.2-inch 1920×1080 AMOLED display, down from the 5.5-inch 2560×1440 screen found on the Axon 7. The Axon 7 Mini also has a 16-megapixel rear camera with a fingerprint reader below it, as well as an 8-megapixel camera and dual speakers on its front.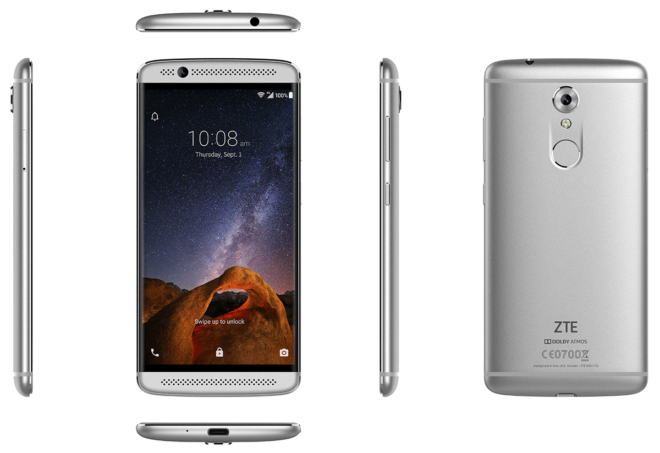 The Axon 7 Mini holds a Snapdragon 617 processor and 3GB of RAM inside of its all-metal body, as well as 32GB of built-in storage and dual SIM slots. If you'd prefer, you can use one of those SIM slots for a microSD card. Rounding out the Axon 7 Mini's spec list is a 2,705mAh battery with Quick Charge support.
The ZTE Axon 7 Mini supports LTE bands 1, 2, 3, 4, 5, 7, 8, 12, 17, 20, 38, 40, and 41 and 2x Carrier Aggregation on B2+B4, B2/4+B12, B2/4+B29, B2/4+B5, B41+B41, B25+B25. When asked about T-Mobile support, ZTE told me that the Axon 7 Mini supports band 12 LTE and VoLTE but not Wi-Fi Calling.
Finally, ZTE is including its Axon Passport 2.0 warranty with the Axon 7 Mini. This includes a two-year warranty from defects in materials and workmanship as well as an Advance Exchange feature that'll have ZTE ship you a replacement Axon 7 Mini in advance of you returning your broken unit.
Sources: Businesswire, Amazon, B&H Photo Video, Best Buy, Newegg, ZTE