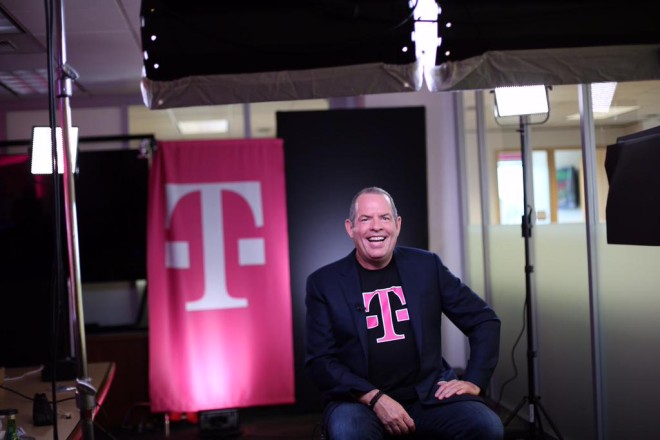 Earlier this month, T-Mobile began targeting AT&T's Internet of Things (IoT) and machine-to-machine (M2M) customers by offering them free 2H service through the end of 2016. Now T-Mo CFO Braxton Carter has elaborated on how the Un-carrier's 2G plans differ from AT&T.
"Until you get voice and data on LTE, you can't refarm spectrum dedicated to legacy technology," Carter said. He went on to say that 60 percent of T-Mobile's spectrum is currently being used for LTE service and that another 35 percent will be refarmed for LTE.
When it comes to the other 5 percent, that spectrum will continue to be used for 2G. "We are committed to keeping a very thin layer of legacy GSM out there for our M2M, and that's a unique opportunity in targeting what's happening at AT&T, where they're shutting down all 2G and stranding a lot of 2G players," Carter explained.
AT&T has said that it will shut down its 2G network by the end of 2016. However, T-Mobile expects to keep its 2G service up and running through 2020 to give IoT and M2M customers plenty of time to transition to LTE.
Carter also touched a bit on Binge On. "I think we'll look back at Binge On as being one of the most savvy moves that we've ever made in the marketplace," the CFO said. "Extreme consumer satisfaction, and the trade-off of optimizing the video down to SD quality where you really can't tell the difference on a smartphone or even a tablet. It's been seamless."
Carter explained that T-Mobile is a net payload decrease on the network with Binge On, even after signing partners to the program and seeing data increases. Video now makes up 70 percent of the data traffic on T-Mobile's network, Carter said.
Via: FierceWireless
Source: Deutsche Bank 24th Annual Leveraged Finance Conference