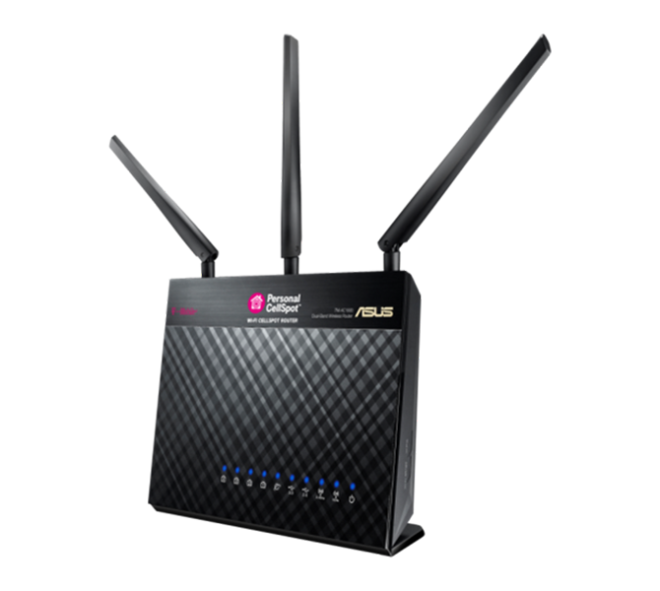 UPDATE: Looks like the ASUS Wi-Fi CellSpot Router is now out of stock on T-Mobile's website. I hope you grabbed one if you were interested!
If you're in the market for a new router, look no further than T-Mobile's online store.
T-Mobile is now offering the Wi-Fi CellSpot Router for $59 with promo code WIFI40. That's $40 off T-Mobile's regular asking price and nearly $100 off the price of the similar but not-T-Mobile-branded version being sold by Amazon.
T-Mobile is also offering free shipping with accessory orders over $20.
The Wi-Fi CellSpot is an 802.11ac dual-band router that prioritizes T-Mobile Wi-Fi Calling traffic over other internet traffic to give you good voice calling quality. T-Mobile has been giving these out to customers on qualifying plans for a deposit of $25, but if you don't qualify or you're just in the market for a new router, this is a deal to consider. You may want to hurry, though, because this deal may not last much longer.
Source: T-Mobile