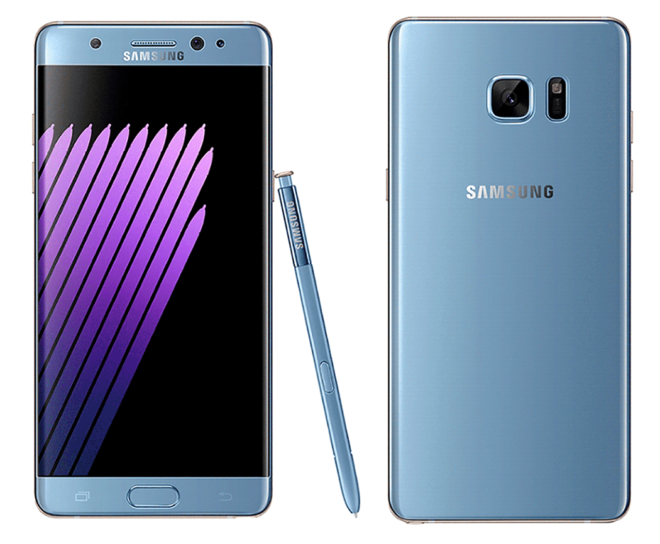 UPDATE: T-Mobile is now offering full refunds to Galaxy Note 7 owners.
Rumors of a Galaxy Note 7 recall have been swirling this week, and today Samsung confirmed that it is indeed recalling its newest flagship.
Following reports of Galaxy Note 7 units catching fire and exploding, Samsung conducted an investigation and found that a faulty battery cell from one of its two suppliers was to blame for the issue. Samsung has confirmed 35 instances of Note 7s catching fire so far.
Samsung says that the it hasn't discovered a way to tell which Note 7 units have the faulty battery.
As a result of this issue, Samsung is pulling the Note 7 from shelves in 10 countries, including South Korea and the U.S. For consumers that already have a Note 7, Samsung says that it will replace customers' existing devices with new ones "over the coming weeks."
T-Mobile today issued a statement of its own on the matter, saying that it has suspended sales of the Note 7 across all channels. As of this writing, the Note 7 does not appear on T-Mobile's web store. T-Mo is working with Samsung to ensure that Note 7 owners are "well taken care of" and will share more details as soon as possible.
The Galaxy Note 7 is one of the biggest smartphone releases of the year, so this recall is a big deal for Samsung and consumers. Now Samsung must all of the Note 7s in stores and customers' hands in the affected countries, while Note 7 owners are left to wonder if their phone has a faulty battery.
Samsung hasn't said how the exchange process will work for current Note 7 owners, but it'll have to be smart about the swap since many people likely don't have a backup to use if they were to return their Note 7 to Samsung and await a new one. Samsung says that it's "working closely with our partners to ensure the replacement process is as convenient and efficient as possible," so stay tuned for more details on that.