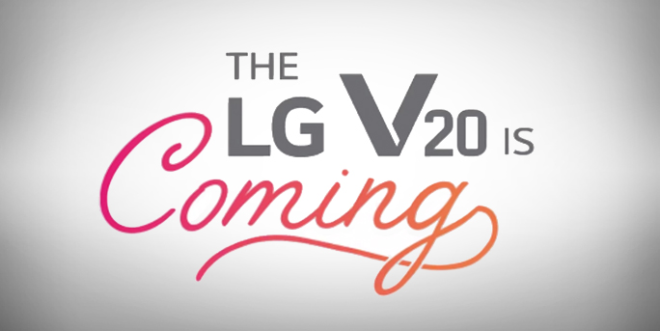 We've known for a while now that the LG V20 will be officially revealed on Sept. 6, but it looks like we won't have to wait until then to see what the V20 looks like.
The LG V20 has been shown off by Evan Blass. The image leaked by Blass gives us a clear look at the V20's face, complete with a secondary display above its main screen and a front-facing camera next to that second display. We can also see what are likely some volume buttons on the side of the device.
LG V20 pic.twitter.com/EmmZN21ENM

— Evan Blass (@evleaks) August 24, 2016
Today's leak only shows the front of the LG V20, so it doesn't shed any light on the rumors that the V20 might offer a dual rear camera setup or module support found on the LG G5. We can see that the design of the front of the V20 has been tweaked slightly from the V10, though. While the V10 had a curved top and bottom, the V20's body is flat on all four sides.
LG has said that the V20 will be the first phone to have Android 7.0 out of the box, so today's leak also gives us a peek at LG's version of Nougat.
A previous rumor suggested that the LG V20 could go up for pre-order at T-Mobile on Sept. 14 and launch on Sept. 23. Pricing will reportedly be $650, and it's said that pre-order customers will be able to get a gift like an extra battery, "Enhanced Hand Grip," and free Hulu. While still unconfirmed, T-Mobile did sell the LG V10, so it's entirely possible that T-Mo will offer the V20 as well.
Source: @evleaks