One day after the upcoming Nexus Sailfish was shown off in leaked photos, more details about it and its Marlin sibling have surfaced.
The FCC filings for what's likely the Sailfish and Marlin have been discovered. Perhaps the most notable tidbit about the filings is the Draft User Manual section, which include a letter from HTC Project Manager Sean Shih. The letter says that the final user guides for the devices "will be made publicly available on Google's website (http://support.google.com/nexus) at the time the product is commercially released."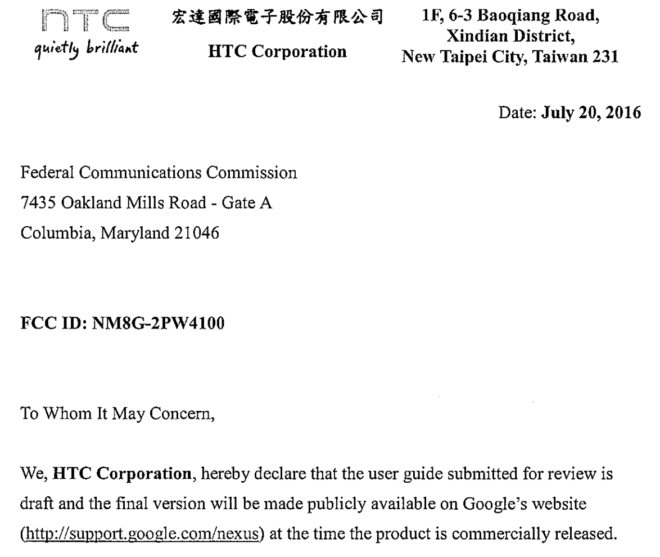 The letters come from HTC and they say that the final user guides for both devices will be available on Google's Nexus support site, suggesting that HTC is indeed behind the 2016 Nexus phones.
Meanwhile, the SAR Reports for both of these devices say that they're smartphones and also include a list of the wireless bands that they support. Here's that full list: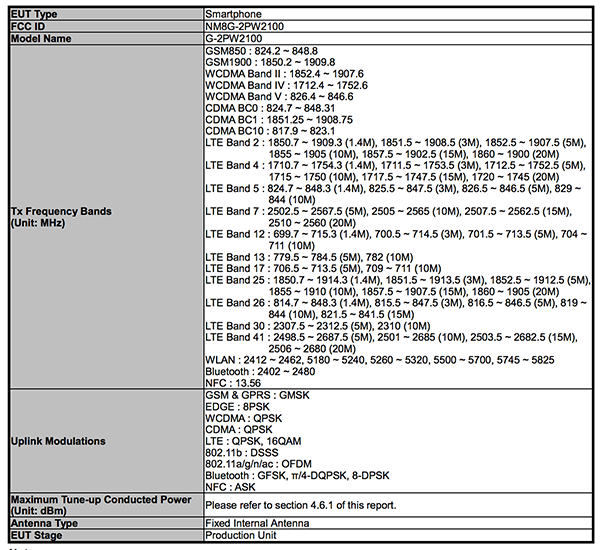 Finally, the FCC labels for both phones confirm their model numbers. They are G-2PW2100 and G-2PW4100. It's unclear which is the Sailfish and which is the Marling, but it's possible that the Sailfish is G-2PW2100 and the Marlin has the higher G-2PW4100 model number since it's slightly higher-end.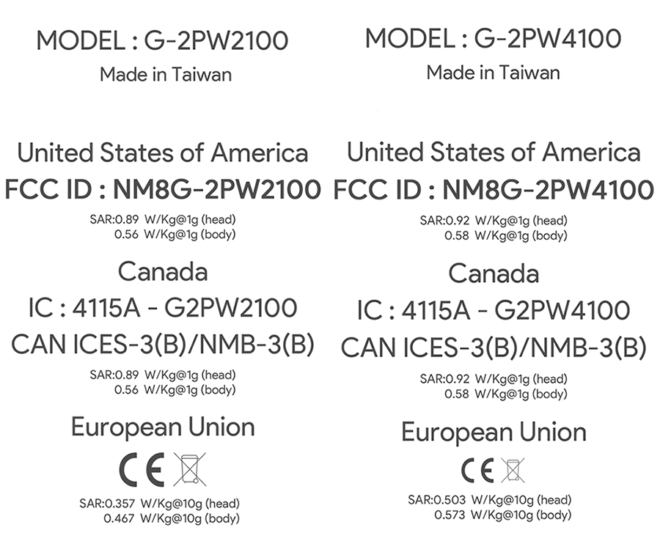 There's nothing terribly surprising revealed in these FCC filings; not only have several reports have already suggested that HTC will be making this year's Nexus handsets, but the recent Nexus phones have supported a wide range of wireless bands so that they work across carriers and Google's Project Fi service. Still, it's nice to get this info from the FCC since it adds credence to the previous leaks.
If you'd like to check out the FCC filings for yourself, you can find them here and here.
Via: Droid-Life
Sources: FCC (1), (2)