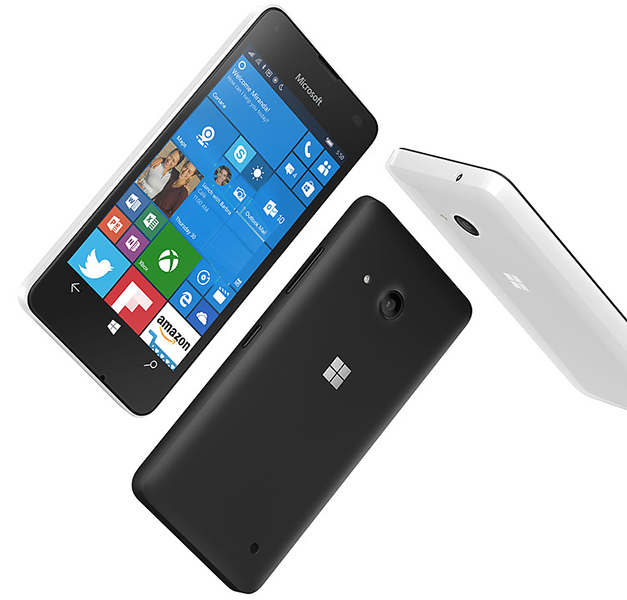 Microsoft is currently running a special on the Lumia 550, and it's focused on T-Mobile.
Microsoft's online store is offering the Lumia 550 for $99 unlocked, down from the $139 price tag that it originally launched with. When you buy a Lumia 550, Microsoft will throw in a free T-Mobile SIM card. Specifically, you'll be getting a prepaid 3-in-1 SIM kit with 40 minutes of airtime. The SIM kit will automatically be added to your cart when you add the Lumia 550.
The Lumia 550 runs Windows 10 Mobile on a 4.7-inch 1280×720 display and features 5-megapixel rear and 2-megapixel front cameras. Also included is a quad-core Snapdragon 210 processor, 1GB of RAM, 8GB of storage, a microSD slot for adding more storage, and a 2100mAh battery. Microsoft says that the unlocked Lumia 550 includes support for LTE bands 2, 4, and 12 (as well as 5, 7, 17, and 28), but don't expect T-Mo VoLTE or Wi-Fi Calling support.
The only Windows 10 Mobile smartphone currently offered by T-Mobile is the Alcatel Fierce XL, which is priced at $0 down and $5.84 for 24 months or $139.99 full price. T-Mo's Lumia 640 is expected to get an update to Windows 10 Mobile, but it's unclear when that update might arrive. So if you're in the market for an affordable new smartphone, or you want a cheap way to give Windows 10 Mobile a try, and you're ok with not having VoLTE or Wi-Fi Calling support, this Lumia 550 deal could be worth a look.
Microsoft says that this Lumia 550 deal will be goo through June 20.
Source: Microsoft