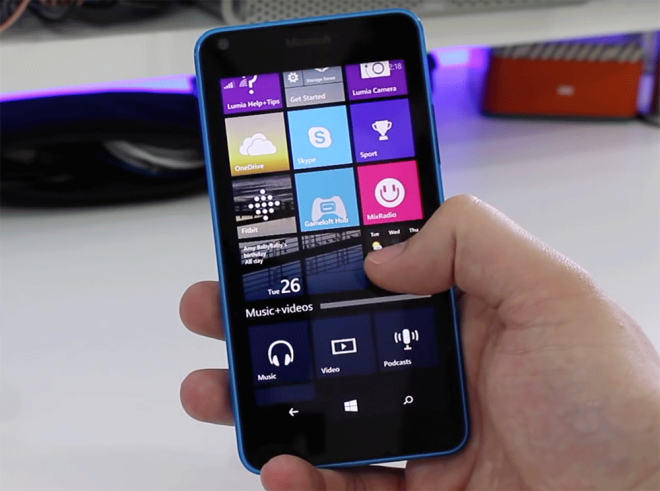 UPDATE: T-Mobile has confirmed to me that it's working on a Windows 10 Mobile update for the Lumia 640.
T-Mobile has offered quite a few Windows Phone 8.1 devices in the past, and anyone that's still rocking one today is probably wondering when they'll get an update to Windows 10 Mobile, Microsoft's latest mobile OS. Today, Microsoft announced that that update is officially starting to roll out.
Microsoft notes that it's "focused on delivering a high-quality experience for our customers" and that some older phones cannot be upgraded without having an impact on the user experience. As a result, Microsoft's current list of Windows Phone 8.1 phones that support an upgrade to Windows 10 Mobile doesn't include every single WP8.1 device ever sold. Here's the current list' of WP8.1 phones that support the W10M upgrade:
Lumia 1520, Lumia 930, Lumia 640, Lumia 640 XL, Lumia 730, Lumia 735, Lumia 830, Lumia 532, Lumia 535, Lumia 540, Lumia 635 (1GB), Lumia 636 (1GB), Lumia 638 (1GB), Lumia 430, Lumia 435, BLU Win HD w510u, BLU Win HD LTE x150q, MCJ Madosma Q501
Microsoft is also offering a free Update Advisor app that can help you check for updates and prepare your phone for the Windows 10 Mobile upgrade by clearing space on your phone's internal storage. So if you've got one of the phones included in the list above, you can grab the app to prep for your update.
When it comes to T-Mobile, its Windows Phone 8.1 devices that are included in that list are the Lumia 640 and Lumia 435. The Lumia 635 is in the list, too, that model is one with 1GB of RAM, while T-Mobile's version has 512MB of RAM. T-Mobile hasn't made any announcements about when or if it'll push Windows 10 Mobile updates to its compatible Windows Phone 8.1 devices, but I've reached out to them for comment. I'll be sure to update this post when I hear back.
Sources: Microsoft (1), (2), Update Advisor app