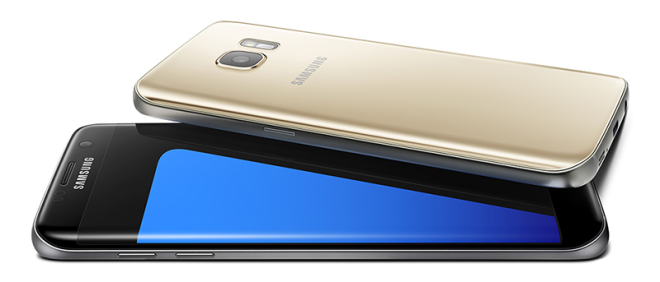 When T-Mobile launched its Buy One, Get One Free deal on the Galaxy S7 and S7 edge last month, it didn't give an end date for the promo, saying only that it'd be around for limited time. Now we have a concrete end date for the deal.
A source has sent in the image you see below, which says that T-Mobile's BOGO deal on the S7 and S7 edge will end today, March 17. Specifically, the promo will end "at close of business on March 17." So if you've been thinking about taking advantage of the deal but haven't yet pulled the trigger, you don't have much longer to wait.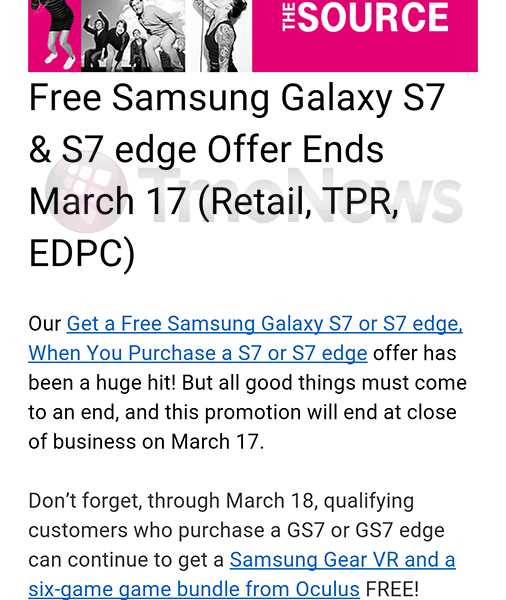 As a reminder, T-Mobile's BOGO deal will let you get a free Galaxy S7 or S7 edge when you buy one. Both phones must be purchased on Equipment Installment Plans, and you'll need to add a line for the second device. If you do all of that, T-Mobile will give you a prepaid MasterCard debit card to cover the cost of the cheaper device.
It's also worth noting that the free Gear VR bundle offer runs through tomorrow, March 18. If you've already bought a GS7 or GS7 edge but haven't yet submitted your offer claim, you have until March 31 at 11:59 pm ET to do so. You can start that process right here.
Thanks, anonymous!