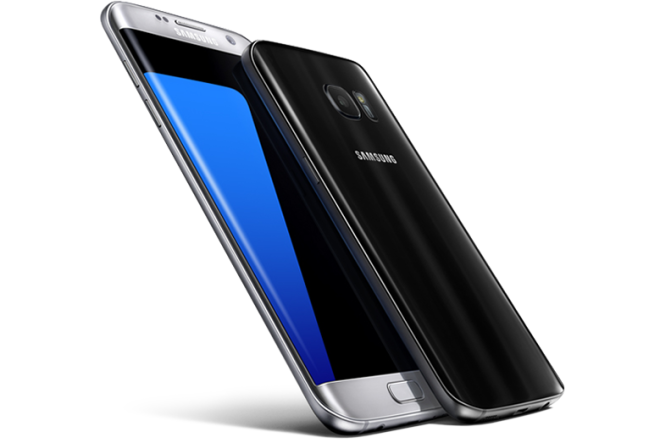 UPDATE: Here's an official FAQ for this new BOGO offer that includes a bit more info, including how you'll complete the rebate submission.
As expected, T-Mobile has announced a Buy One, Get One Free deal on the Samsung Galaxy S7 and S7 edge.
The BOGO offer will launch online tomorrow, March 10. With it, you can buy a Galaxy S7 or S7 edge and receive the full retail value of the second, lower-priced device in the form of a prepaid MasterCard debit card. To qualify, you'll need to add a line for the second device, and both phones will need to be purchased on an Equipment Installment Plan. The Galaxy S7 will cost $0 down and 24 payments of $27.92 (total of $669.99), while the Galaxy S7 edge will cost $59.99 down and 24 payments of $30 each (total of $779.99).
T-Mobile notes that anyone who purchases a Galaxy S7 or S7 edge during pre-order and adds a line can also get a second device for free.
This BOGO deal will be available for a limited time. Some of the other tidbits worth noting include the fact that you can mix and match devices, so you can get one GS7 and one GS7 edge if you'd like; families can get up to two free devices; and buyers can get a free Gear VR, pack of games, and year of Netflix through March 18. Additionally, the fine print notes that the BOGO offer is not available in Connecticut, Rhode Island, or Miami-Dade County.
T-Mo is also running a couple of other promos, like a fourth line free unlimited family plan that includes four lines of unlimited talk, text, and high-speed data for $150 per month. There's the Switching Costs Covered deal, too, which will cover your ETF or device payments when you switch to T-Mo from another carrier.
Source: T-Mobile