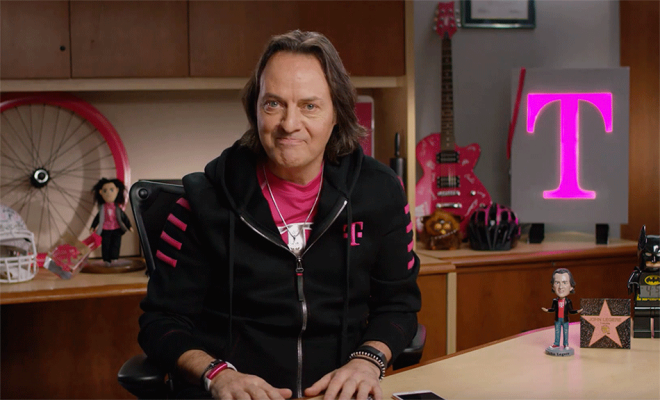 The Un-carrier movement has been big for T-Mobile, winning it millions of new customers and helping it to leapfrog Sprint to become the number three US carrier. Now it looks like T-Mobile parent Deutsche Telekom may be planning to try that same strategy elsewhere in the world.
Sources speaking to Bloomberg say that Deutsche Telekom is thinking about giving T-Mobile Netherlands a makeover to style it like T-Mobile US. T-Mobile Netherlands has lost more than 1 million subscribers over the past three years and was recently part of a failed attempt at a sale. Making T-Mobile Netherlands emulate T-Mobile US is said to be one of several options that DT is currently weighing as it tries to turn things around for T-Mo Netherlands'.
Deutsche Telekom declined to comment on this rumor, but CEO Timothy Hoettges has suggested in the past that T-Mobile Netherlands might imitate its US sibling. "We have a great network in the Netherlands," Hoettges said in February. "We could offer something like we have in the US, being quite aggressive on that one."
T-Mobile Netherlands is facing some stiff competition on both sides, with smaller operators going after them with aggressive pricing as well as Royal KPN NV, the largest carrier in the Netherlands. Deutsche Telekom is said to be weighing several options to revitalize T-Mobile Netherlands, and if it does end up choosing to emulate T-Mobile US, it'll be interesting to see which Un-carrier moves that it decides to mimic.
Via: FierceWireless
Source: Bloomberg