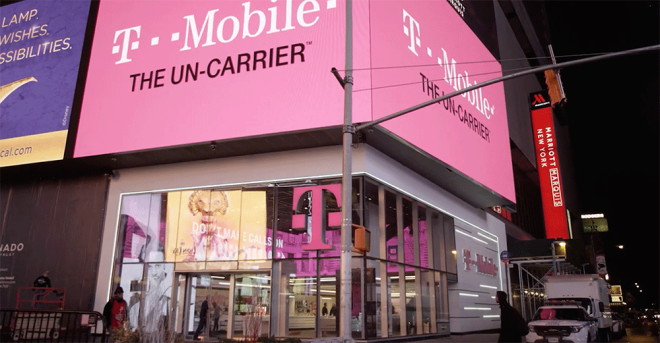 T-Mobile CFO Braxton Carter said last month that T-Mo had the opportunity to expand its distribution footprint after covering 305 million people with LTE, and it looks like that's exactly what the magenta carrier is doing.
According to Wave7 research, T-Mobile has been opening new stores in small and mid-sized locales in states like Colorado, Iowa, Michigan, Arkansas, Wisconsin, Texas, and both North and South Carolina. There have also been some new stores opened in cities like Orlando and Flint.
Carter previously said that while T-Mobile has nationwide advertising, it's marketing footprint was only around 230 million people because you must be "completely relevant" in a market to actually put distribution there. As T-Mobile continues to acquire more spectrum and build out its LTE coverage, it's becoming "relevant" in more markets and putting stores in those cities. It's said that T-Mo is working to add as many as 400 stores in new markets.
In other T-Mobile retail news, it's said that Walmart has decided stop selling T-Mo services. The retailer had implemented a six-month pilot program that saw it selling postpaid T-Mobile service in 600 of its stores, but Walmart has brought that program to an end, leaving AT&T and Verizon has the sole postpaid services being sold in Walmart stores.
Source: FierceWireless