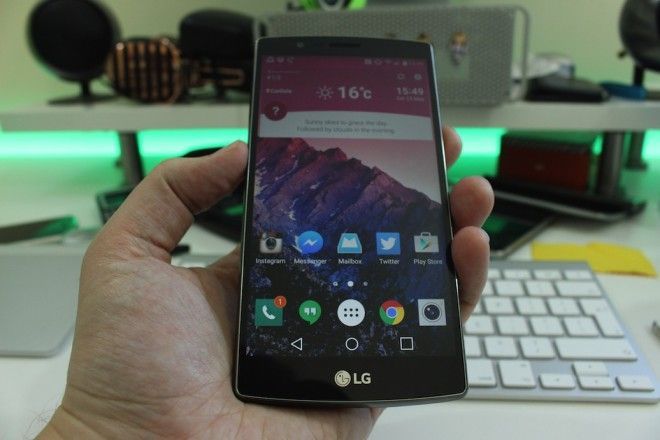 The LG G5 is coming soon to T-Mobile, but if you're more interested in getting a deal than having the latest and greatest hardware, you should look at the LG G4.
T-Mobile is now offering the LG G4 for $349.99, a $50 drop from its previous price. If you get the G4 on an EIP, you can expect to pay $0 down and 24 payments of $14.59 each. It's worth noting, though, that T-Mo is only listing the Metallic Gray model at this price point.
If you'd like to save a bit more — or if you like the idea of having a leather-backed smartphone — T-Mo is offering Certified Pre-Owned LG G4 units in both Metallic Gray and leather versions. Pricing for CPO G4 units is $299.99 full retail or $0 down and 24 payments of $12.50 per month.
The LG G4 will soon be replaced by the LG G5, but the G4 should still serve most folks well. It's got a high-end spec list that includes a 5.5-inch 2560×1440 display and 16-megapixel camera, and its spec list also includes a microSD slot and removable 3000mAh battery. T-Mo recently updated its LG G4 to Android 6.0, as well.
Sources: LG G4, LG G4 Certified Pre-Owned