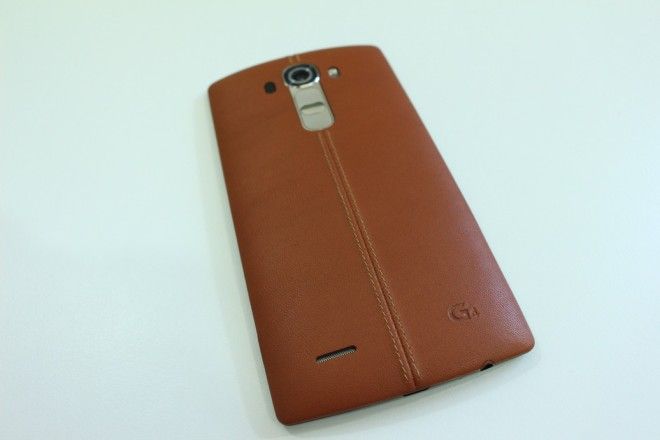 UPDATE: @askdes, aka T-Mobile's Des Smith, says that this update also includes Advanced Messaging and T-Mobile Video Calling.
After first appearing in LG's Bridge computer software, the G4's Android 6.0 update is available over the air, too.
Several folks are reporting that they're receiving Android 6.0 on their LG G4 over the air, and T-Mobile has updated its support documents with information about the update. The update is version H801120i and includes a bump to Marshmallow as well as improvements to messaging security.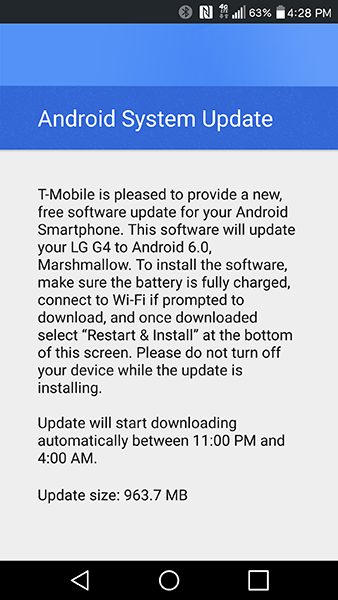 To check for the OTA update on your phone, go into Settings, tap "About phone" in the System area, tap "Update Center," then "System updates," and then "CHECK FOR UPDATE." The update weighs in at a hefty 963.7MB, so you might want to connect to a speedy Wi-Fi connection before downloading it.
This over the air update is a bit easier to install than the LG Bridge method since you don't have to download software onto your computer, plug your phone in, then wait for the update to download. Because of the ease of updating OTA, it's nice to see that the over the air rollout has become available so quickly after the update was made available through LG Bridge.
If you've got an LG G4, have you gotten your Android 6.0 update yet?
Thanks, rinthos, Jose, and Zack!
Source: T-Mobile