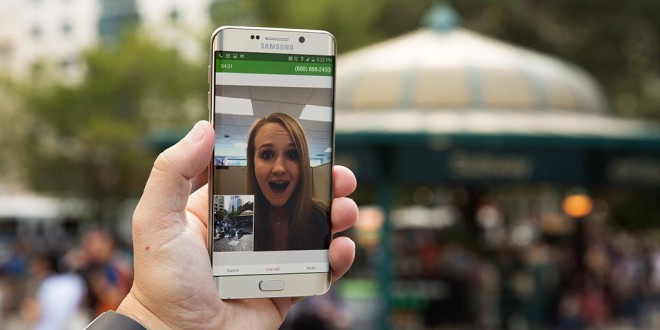 After beefing up messaging with its Advanced Messaging feature, T-Mobile is now turning its attention to video calling.
T-Mobile Video Calling is a new feature that's baked directly into your phone's regular dialer. When you decide you want to make a video call, simply tap the video call button that'll be displayed next to contacts that can receive a video call. If a particular contact can't take a video call, the button will be grayed out. T-Mo says that its working to let you use this built-in video calling to customers on other networks.
The new T-Mobile Video Calling feature works on any LTE connection and uses data from your high-speed allotment, but it also works over Wi-Fi. You can switch between the two types of connections, and if you end up moving from LTE or Wi-Fi to a slower data service, your video call will automatically be switched to voice-only. Move back to LTE or Wi-Fi and you'll be able to switch back to video by tapping a button.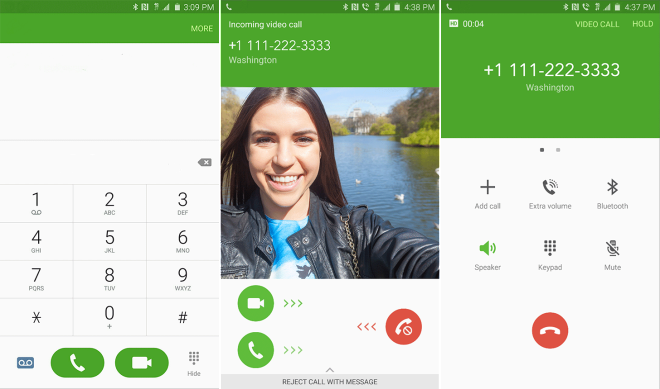 T-Mobile Video Calling is launching today on the Galaxy Note 5 and Galaxy S6 edge+ via software update. The Galaxy S6 and Galaxy S6 edge will get their own updates starting next week, and T-Mo says that by the end of 2015, three more devices will gain Video Calling support.
There are lots of video calling apps out there, but if you want to use them with someone else, the recipient will need that same app installed on their phone. With this new Video Calling feature, T-Mobile wants to eliminate that requirement by baking its video calling support directly into the device's dialer, making it easy to start a video call and eliminating the need for your recipient to install another app (so long as they've got a compatible phone, that is).
Source: T-Mobile