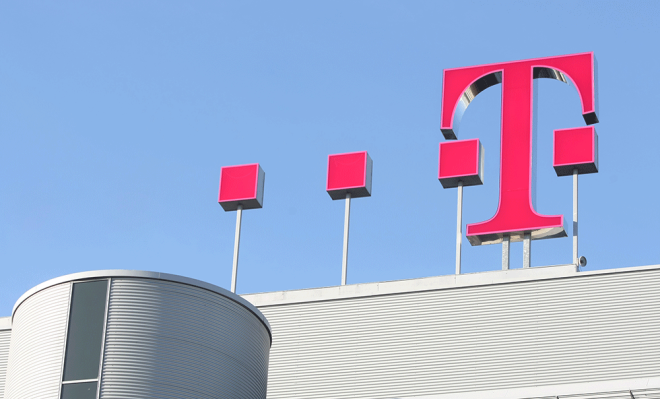 Rumors of Deutsche Telekom looking to sell T-Mobile US seem to pop up every now and then, like last year when it was suggested that DT may sell T-Mo to Comcast. Today the topic has come up again, but this time DT is said to be halting its search for a buyer for T-Mo, at least temporarily.
Deutsche Telekom has put its effort to sell T-Mobile US on hold due to the upcoming 600MHz spectrum auction, sources have told Reuters, in a move that'll let potential buyers wait for a political environment that'll make it more likely for an acquisition of T-Mo to be approved. The auction will kick off on March 29 and could last for months. "During that period, there will be no M&A activity in the US telecoms sector," one of the sources of today's report said.
DT has been looking to sell T-Mobile for a while now, including to AT&T, Sprint, and Dish. Obviously no deal has gone through yet, though, and now DT will have to wait until the end of the 600MHz auction before it resumes its search. T-Mobile has said that it plans to go big in the spectrum auction to improve coverage in markets where its 700MHz coverage isn't yet available, and in areas where existing 700MHz could be bolstered.
As for who Deutsche Telekom might sell T-Mobile US to, that's still up in the air. The US government has opposed sales to AT&T and Sprint in the past, so a sale to another US carrier seems unlikely. DT is under no pressure to move T-Mobile — it's not like the company is doing poorly or anything — but it does want to move T-Mo, having said that it'll consider offers that comes its way.
Do you think that we'll see any significant news regarding a T-Mobile US sale any time soon after the 600MHz auction?
Source: Reuters