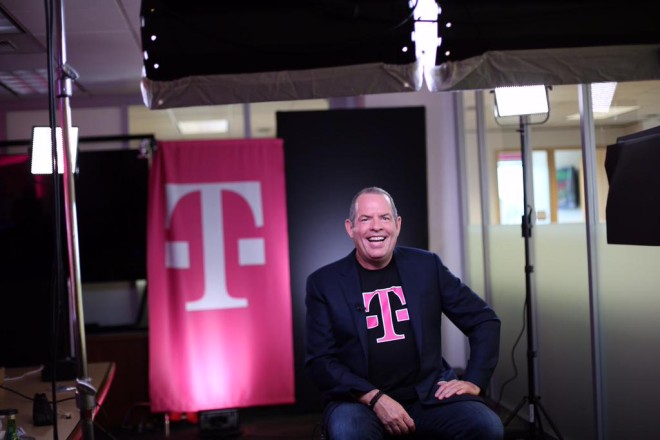 Last month, T-Mobile CTO Neville Ray called out Verizon for its claims that it'll be first to 5G with deployments that could come as soon as 2017. Now CFO Braxton Carter has touched a bit more on the topic and explained why he thinks Verizon is so eager to move to 5G.
Speaking at an investor conference, Carter said that Verizon's effort to move so quickly to 5G could prove costly, as the big red carrier may end up choosing an implementation that only it uses rather than the standard version used globally. He went on to say that it could be a repeat of 3G, where most of the globe used GSM tech but some carriers — Verizon included — opted for CDMA.
Carter also said that if Verizon does choose a non-standard 5G rollout but decides to switch to a standardized 5G implementation, it'll have to pay to pull out the old tech and replace it with the standardized tech. "You have to ask yourself, 'Why are you pushing so quick that it's going to end up costing you much more in the long run?'"
Carter speculated that Verizon could be rushing to 5G because of heavy customer data demands on its 4G network. "And I think the answer is that Verizon continues to see massive increases in data consumption on their network, primarily driven by video."
Carter isn't the only T-Mobile exec that's gone after Verizon and its 5G claims. CEO John Legere touched a bit on them last month, saying that Verizon and its network are "significantly under attack." Meanwhile, CTO Neville Ray said that Verizon's claim that it could deploy 5G as early as 2017 is "kind of BS."
It's been confirmed that T-Mobile will start 5G testing in the second half of 2016, but Neville Ray has said that we won't see consumer benefits in 5G smartphones until 2019 or 2020. That gives three to four years for the 5G standards to be set, for the carriers to begin to roll out 5G coverage, and for phones with 5G support to start to hit the market. Until then, T-Mo will continue to beef up its 4G LTE coverage with 700MHz and 600MHz spectrum acquisitions.
Source: FierceWireless