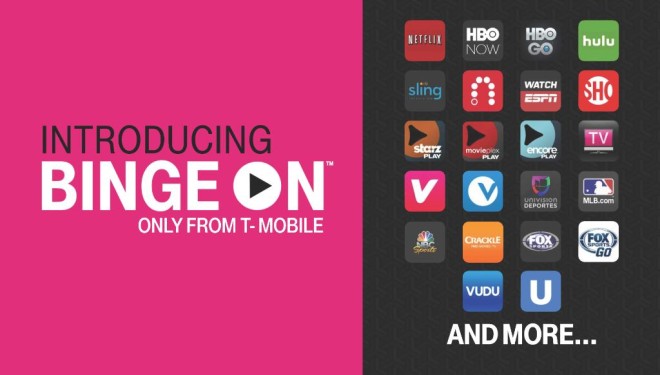 T-Mobile's Binge On service has been a pretty hot topic lately. While it offers free video streaming from 24 services and video optimizations for others that aim to save you data, Binge On has been the target of net neutrality concerns, YouTube has accused T-Mo of throttling its videos, and the EFF recently said that it was straight-up throttling.
T-Mobile has responded to the complaints about Binge On by saying that it doesn't throttle videos, it "optimizes" them. It's added that any video service can be a part of Binge On if it'd like, and any customer can enable or disable Binge On whenever they want. The thing is that Binge On was automatically enabled for all customers when it launched in November, and the steps that you need to follow to turn it off may not be easy for some folks to find.
If you'd like to disable Binge On, you can do so using the My T-Mobile app (Android or iOS) or by signing into your account on your computer. First up, I'll detail the steps that you'll need to follow using the My T-Mobile app.
After launching My T-Mobile, you can click Account Info.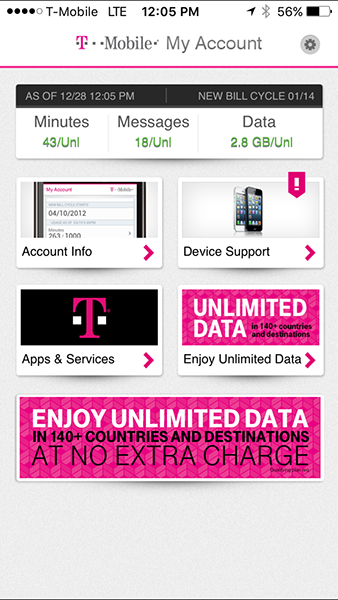 Then select Plans & Services.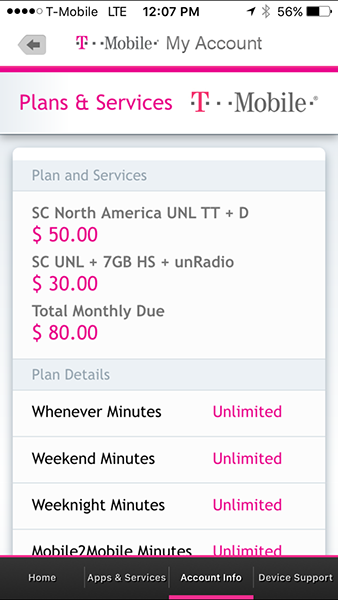 And scroll down and select the Add/Change Services button.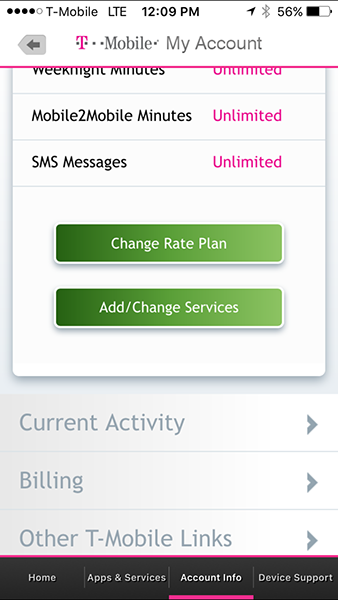 Finally, scroll down to the Other section and tap the + button to expand it. You can tap the "Enable Binge On" button to turn the feature on or off.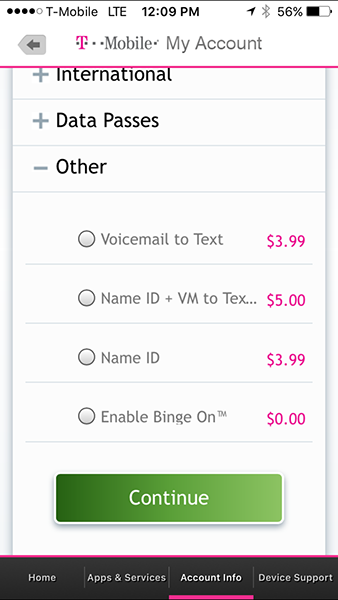 If you'd prefer to turn off Binge On using your computer, you'll first want to log in to My T-Mobile and click PROFILE in the upper right of your screen.
On the left side, you'll see a Media Settings button. Click it and you'll find a Binge On entry, and next to it is a button that you can click to turn the feature on or off.

So there you are. It'll definitely be interesting to see how T-Mobile responds to all of the heat that Binge On has been catching lately, but for now, you can use this guide if you want to disable the feature if you decide that you don't want videos on your phone to be optimized.