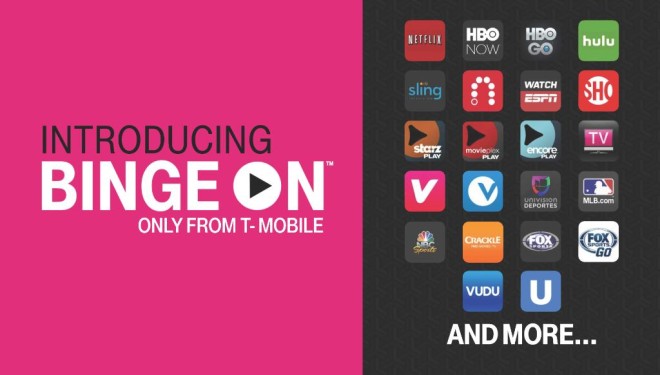 Last week when YouTube criticized T-Mobile for "throttling" its video with Binge On, T-Mobile responded by saying that customers love Binge On and that the service is in line with FCC regulations. Now T-Mo is further defending Binge On with another statement on the matter.
T-Mobile told DSLReports that it's "misleading" to refer to what Binge On does as throttling. "We aren't slowing down YouTube or any other site," the T-Mo rep said. "In fact, because video is optimized for mobile devices, streaming from these sites should be just as fast, if not faster than before. A better phrase is 'mobile optimized' or a less flattering 'downgraded' is also accurate."
When YouTube originally targeted Binge On, it said that while lowering data charges is a good thing, "it doesn't justify throttling all video services, especially without explicit user consent." As I said last week, YouTube's big problem with Binge On appears to be that it's automatically enabled for consumers, even if they don't benefit from the free streaming from 24 included services. That could lead to some folks wondering why their YouTube videos are stuck at 480p, even though they've got a strong cellular connection.
While FCC Chairman Tom Wheeler previously praised Binge On as "highly innovative and highly competitive," the FCC now wants to meet with T-Mobile to discuss concerns that the service's reduction in video quality has "harmed some users." We'll have to wait and see what comes of the meeting, but the talks could be a bit more intense now that the web's largest video site has taken issue with Binge On. Until then, it appears as though T-Mo will work to cast a good light onto Binge On.
Via: The Next Web
Source: DSLReports