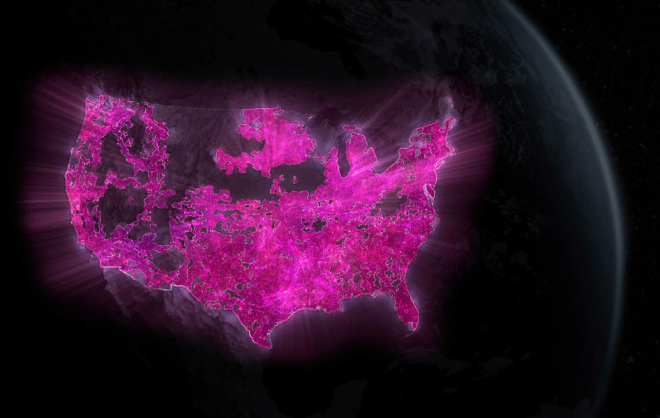 The year 2015 has been a big one for T-Mobile, bringing with it Un-carrier moves like Binge On for saving your data and Extended Range LTE for a network that reaches farther distances and deeper into buildings. Today T-Mobile put up a blog post that looks back at its 2015 accomplishments, and because it's from Neville Ray, you know that the network is going to be the focus.
T-Mobile is all about having a "data strong" network to support its customers' music streaming, Tweeting, video calling, and more, so it put its focus during 2015. T-Mo says that its LTE footprint now covers 304 million people, Wideband LTE is available nationwide — and pushing peak speeds of 150Mbps in some areas — and Extended Range LTE service is now live in 300 markets. T-Mo has also been highlighting its rollout in towns that are just recent getting its LTE coverage for the first time, like Sioux Falls, S.D., and Kalispell, Mont., with its "T-Mobile In The Wild" series.
Another highlight of the LTE network expansion is carrier aggregation, an LTE-Advanced feature that uses low band coverage with mid-band speeds to offer a better data experience. There are currently 18 devices on T-Mobile's roster that support carrier aggregation, including Apple's new iPhone 6s and Samsung's Galaxy S6.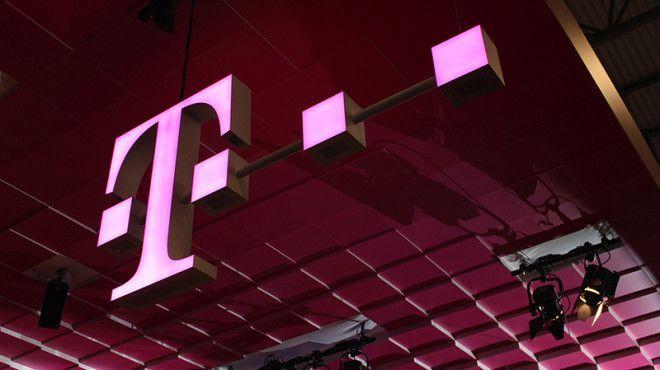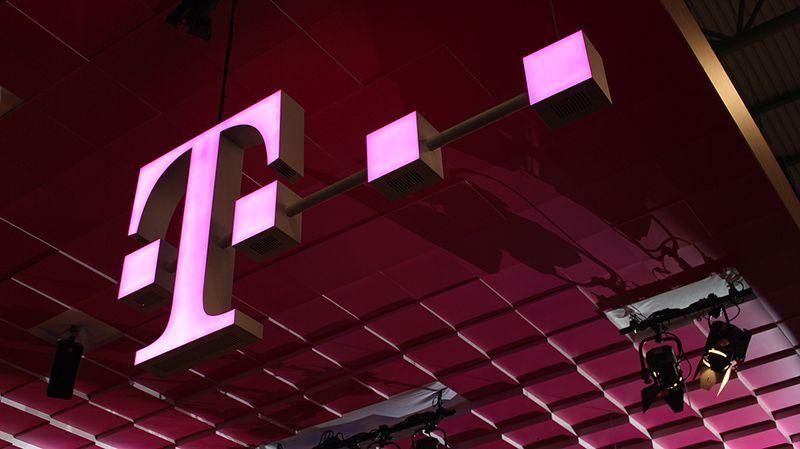 Finally, T-Mo touched on communications. Voice over LTE is apparently being used by quite a few customers, with nearly 40 percent of calls made on T-Mobile being made with VoLTE. T-Mobile also spent part of 2015 rolling out Advanced Messaging and native Video Calling functionality to select devices.
Ray also touched a bit on the future. While some carriers are talking about 5G and running tests as early as 2016, Ray urges everyone to not be distracted by "premature promises" of 5G, saying that there aren't any standards there yet. Ray does promise that T-Mobile will "bring 5G to the market in a very real way when the time comes." Until then, T-Mo plans to roll out new features like 4×4 MIMO and 3-band carrier aggregation, as well as "participate aggressively" in next year's spectrum auction.
There were a lot of big events in 2015 for T-Mobile. Certainly the ongoing Extended Range LTE rollout has been a major part of T-Mo's year, as it works to combat the notion that its network doesn't work well outside of major cities. Another major occurrence was when T-Mobile officially passed Sprint to become the No. 3 carrier in the US, which showed that John Legere and T-Mo's Un-carrier moves were paying off. And considering what we've seen from Legere and Co. in the past, it'll be interesting to see what they come up with in 2016.
What was your favorite T-Mobile moment in 2015?
Source: T-Mobile