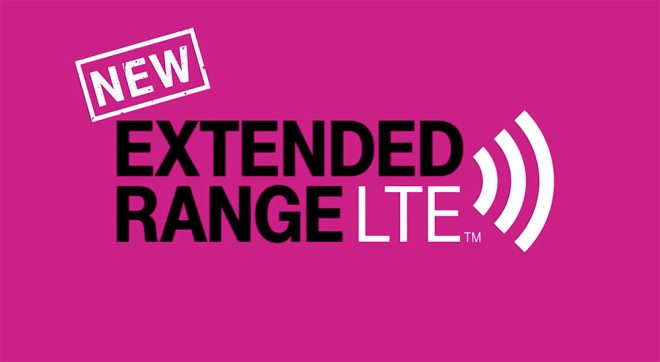 T-Mobile customers in New York City have been spotting Extended Range LTE service for a while now, with the service popping up throughout NYC and its boroughs. Today T-Mo is finally making the city's Extended Range LTE coverage official, though, along with launches in two other major US metros.
T-Mobile says that its Extended Range LTE service is now officially live in New York, Seattle, and Cincinnati. The coverage includes both the major cities themselves as well as many surrounding areas thanks to Extended Range LTE's reach. The areas covered by Extended Range LTE are:
New York: Manhattan, N.Y.; Brooklyn, N.Y.; Bronx, N.Y.; Staten Island, N.Y.; Queens, N.Y.; Elizabeth, N.J.; North Bergen, N.J.; and Union City, N.J.
Seattle: Bellevue, Alderwood Manor, Belltown, Bothell, Briercrest, Capitol Hill, Cedar Park, Eastgate, Edgewater Park, Factoria, Fremont, Greenlake, Hawthorne Hills, Inglewood/Finn Hill, Issaquah, Kent, Kenmore, Kenwood, Kingsgate, Kirkland, Lake City, Lake Forest Park, Laurelhurst, Lynnwood, Madison Park, Mercer Island, Mill Creek, North Creek, Northgate, Redmond, Sammamish, Sheridan Beach, University Village, Wallingford, Windermere, Woodinville, and Yarrow Point.
Cincinnati: Mason; Middletown; Hamilton; Lebanon; Bellefontaine; Urbana; Troy; Oxford; Price Hill; Norwood; Sharonville; Covington, K.Y.; Florence, K.Y.; and Lawrenceburg, Ind.
While many customers in these cities have been using Extended Range LTE service before today, the official addition of places like New York and Seattle are big for T-Mo's Extended Range LTE rollout. The New York metro area is the largest in the US, and so today's official launch ought to give T-Mo's Extended Range LTE POPs a nice boost. And then there's the launch in Seattle, which is big news not only because Seattle is a major city in its own right, but also because the launch includes Bellevue, which is where T-Mobile is headquartered.
Sources: T-Mobile (1), (2), (3)