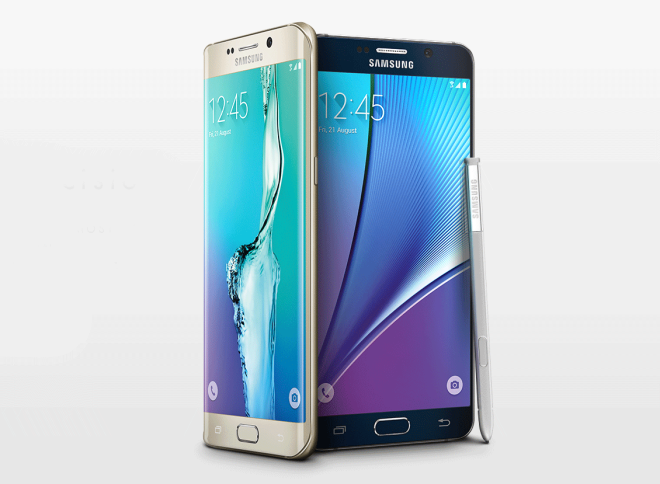 T-Mobile's Un-carrier Unwrapped program has been doling out gifts to T-Mo customers and those folks on other carriers for the past few weeks, and today the final gift of the promo has been revealed.
Starting Friday, December 18, T-Mobile will take $100 off all four of Samsung's 2015 flagship Android smartphones. That includes the Galaxy S6, S6 edge, S6 edge+, and Note 5. The fine print of the offer says "Qualifying service; device purchase, EIP Agreement or JUMP! On Demand agreement; and device tax required," so it sounds like you'll have your choice of buying method if you do decide to take advantage of this offer. It also notes that the $100 will be taken off at the point of sale rather than applied as bill credits.
If you do pick up one of these Samsung devices, you'll also receive a code for a free year of Netflix — specifically, the "2 stream" plan — which ought to be a good way to try out T-Mo's Binge On video streaming. The free year of Netflix is good for both new and existing subscribers, so if you're already a Netflix user, you'll get a 12-month credit added to your account.
These promos will be available to everyone in stores, over the phone. The Samsung smartphone discounts will be offered through December 23, while the free year of Netflix will be available through December 31.
One other tidbit that's worth noting is that Samsung is still running its Samsung Pay promo, which will get you a $50 rebate check when you activate Samsung Pay on a T-Mobile S6, S6 edge, S6 edge+, and Note 5 and then register at least one credit or debit card. This offer runs through December 31.
Samsung's Galaxy S6, S6 edge, S6 edge+, and Note 5 are some of the best Android phones of 2015, and because all four on sale, you can save money no matter if you like a smaller phone for its one-handability, a phablet, or a phone with a curved edge screen. And hey, now that we're in the thick of the holiday season, this promo could be a good opportunity to treat yourself to a shiny new smartphone. You've been good all year, right?
Source: T-Mobile