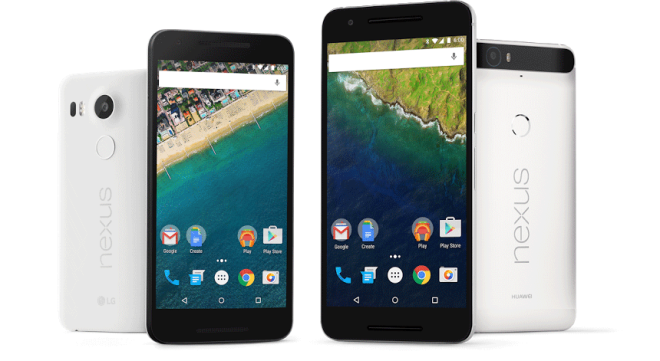 Hot on the heels of T-Mobile announcing a new deal on Samsung's flagship Android phones, Google has revealed that it's cutting the prices of its own Android handsets.
Both the Nexus 5X and Nexus 6P are being discounted by $50 in the Google Store. With this sale, the 16GB Nexus 5X is priced at $329, while the 32GB model is $379. If the Nexus 6P is more your style, you can get the 16GB version for $449, the 64GB model for $499, and the 128GB unit for $599. Google says that these discounted prices will be available until December 30.
To make this deal a bit sweeter, Google is offering free overnight shipping on all products in its online shop. And if you decide that you're unhappy with your purchase, Google is also offering an extended return period through January 22 for products purchased before December 25.
The new Nexus phones are only a couple of months old at this point, and so getting $50 off all of the models is pretty nice. Unfortunately, T-Mobile isn't selling either Nexus phone, so you can't get them on EIP or JUMP! On Demand. The good news is that if you do decide to pull the trigger, you should be able to access T-Mo's Extended Range LTE coverage, as folks who already own the 5X and 6P report that they're able to connect to T-Mo's band 12 coverage after receiving the new Android 6.0.1 update.