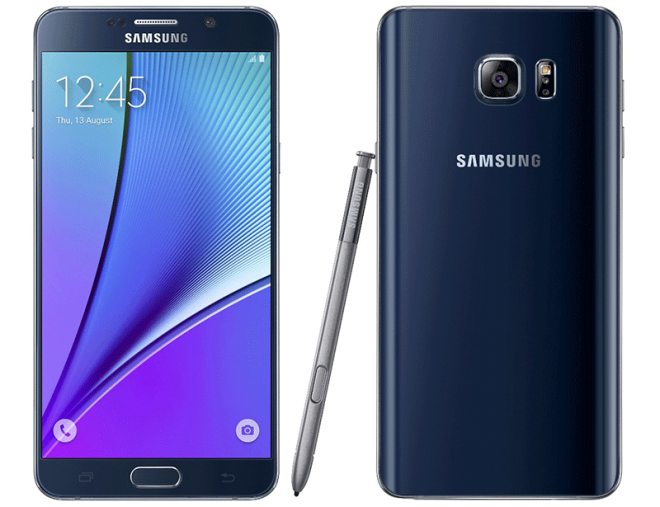 If you've got a Samsung Galaxy Note 5 or Galaxy S6 edge+, may have gotten an update early this morning. T-Mobile has confirmed the update on its Note 5 and S6 edge+ support pages, saying that the updates include "Video Calling UI updates." That's certainly not the most exciting update changelog I've ever seen, but hey, a better Video Calling UI is good! Woo!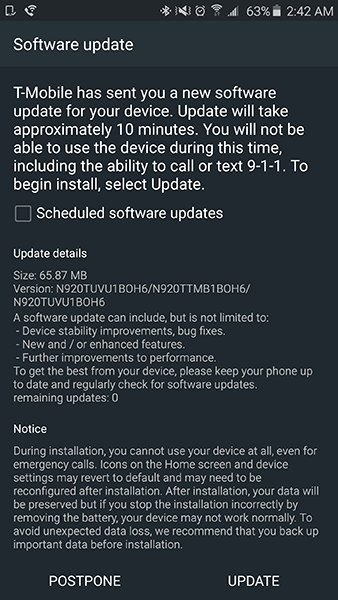 This update will bump the Note 5 to baseband version N920TUVU1BOH6, and it weighs in at 67.4MB (or a bit less, according to the screenshot above). Meanwhile, the S6 edge+ will move to G928TUVU1BOH6, and its update is said to be 69.5MB.
Also of note is the fact that the Samsung Galaxy S6 and Galaxy S6 edge are getting updates to enable Advanced Messaging and T-Mobile Video Calling. That's not entirely surprising since T-Mo said last week that the S6 and S6 edge would be getting Video Calling in one week, but it's nice to see that the updates are rolling out as planned.
The Galaxy S6 and S6 edge updates are a bit bigger than the Note 5's update, coming in at 406.65MB and 413.15MB.
If you've got a Galaxy Note 5, S6 edge+, S6, or S6 edge and you haven't yet gotten your update, you can check for it manually by heading into Settings > About device > Software update. Happy updating, Galaxy users!
Thanks, Shane!
Sources: T-Mobile (1), (2), (3), (4)