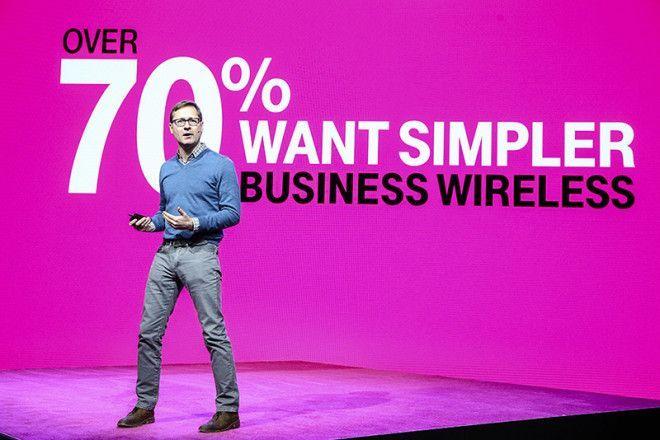 UPDATE: Sievert also teased the new plan in an interview with CNET, describing it as "big, bold, and cool."
Last week T-Mobile introduced Mobile Without Borders, its new Un-carrier Amped initiative that lets you make calls, send texts, and use data in Canada and Mexico without any extra fees. Mobile Without Borders is free so long as you've got a current Simple Choice plan, but if you don't, T-Mo has said that you'll need to pony up $10 per month for the add-on. For folks that don't find that second option appealing, though, Mike Sievert might have something for you.
Sievert recently took to Twitter to tease a new promotional plan that includes Mobile Without Borders. Some users were upset that the feature doesn't come free with the 4 lines for $100 family plan, but the T-Mobile COO says that his carrier will launch "an EVEN better promotional plan which will qualify." Sievert says that the new plan will begin this week.
@jamaal192 @JohnLegere We'll do you one better. We plan to launch an EVEN better promotional plan which will qualify. Win win stay tuned!

— Mike Sievert (@SievertMike) July 9, 2015
@apkdownloads @JohnLegere It works. Single charge of $10/month for whole fam. New promo plan starts next week that's even better includes it

— Mike Sievert (@SievertMike) July 10, 2015
Exactly what this new plan might include — outside of Mobile Without Borders, of course — is still a mystery. Considering that Sievert responded to users with the 4/$100 plan, the new offering could be a similar style of family plan. We'll have to wait until T-Mo announces the new plan to be sure, but the good news is that with the promo plan coming this week, we won't be waiting long.
Thanks, John!