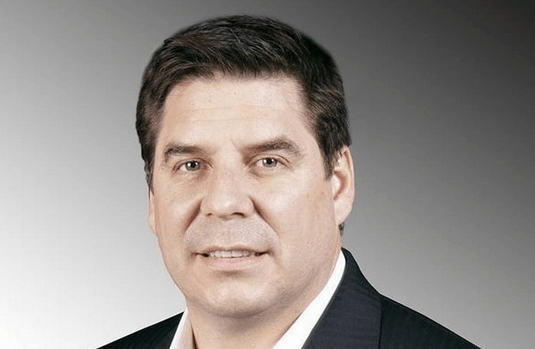 UPDATE: John Legere has responded to Marcelo Claure's tweets with a few tweets of his own, including one that reads "you mad bro?" and another that says "Isn't it cute that Marcelo's been following me on twitter since joining? Now he's starting to sound like me to get attention – it's working!". 
John Legere hasn't been afraid to throw criticisms at Sprint in the past, often tagging such opinions with #sprintlikehell. Now Sprint CEO Marcelo Claure has fired back with some criticisms and a hashtag of his own.
Yesterday Legere criticized Sprint's new All-In plan, which aims to make a customer's bill more clear by lumping the cost of a plan and phone into one rate. Legere described All-In as "a swing and a miss," and in response Claure said that he's "so tired of your Uncarrier bullshit when you are worse than the other two carriers together."
In a following string of tweets, the Sprint CEO took aim at T-Mobile's new JUMP! On Demand program, calling it a "cheap misleading lease" that he says tricks people into believing that they've got a $15 per month iPhone lease payment and not telling them that while they can upgrade up to three times, the price of the phone goes up to $27 when they do. Claure ended his rant with the hashtag #Tmobilelikehell, which doesn't exactly have the same ring to it as Legere's #Sprintlikehell hashtag.
Claure is taking issue with T-Mobile's advertised $15 lease payment for the 16GB iPhone 6, which is a promotional price that requires a trade-in to get. Sprint's new All-In plan isn't without its own hidden terms, though. For example, the original All-In plan included a 600kbps streaming video limit, though Sprint quickly removed that limit after catching a lot of flak for it. The plan also isn't totally "all in," as it doesn't include the taxes and fees that customers will also incur each month.
John Legere hasn't responded to Marcelo Claure's tweets, but given all of the blows that these two CEOs have traded in the past, it wouldn't be a surprise to see Legere fire back at Claure at some point.
@JohnLegere I am so tired of your Uncarrier bullshit when you are worse than the other two carriers together. Your cheap misleading lease

— MarceloClaure (@marceloclaure) July 2, 2015
@JohnLegere imitation is a joke. You trick people to believe that they have a 15 dollar iphone lease payment when it's not true. You tell

— MarceloClaure (@marceloclaure) July 2, 2015
@JohnLegere them they can upgrade up to 3x but you don't tell them the price goes up to 27 dollars when they do. You say one thing

— MarceloClaure (@marceloclaure) July 2, 2015
@JohnLegere but behave completely different. It's all a fake show. So its really #Tmobilelikehell

— MarceloClaure (@marceloclaure) July 2, 2015