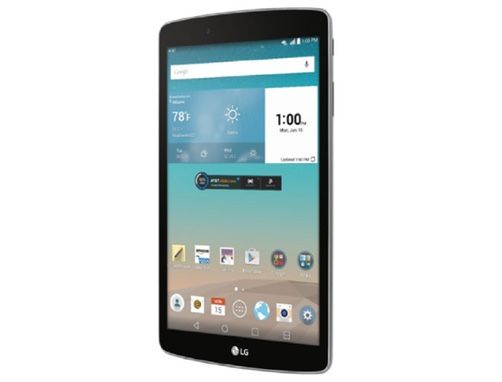 We've been informed by a couple of our sources that T-Mobile has something big planned for the small LG G Pad tablet this month, just in time for Father's Day. T-Mobile told its employees a few days back that the G Pad F 8.0 will launch on June 17th. What it hasn't shared in the online community  (as far as we know) is that it's also readying a pretty big promotion to coincide with the launch next week.
One of our sources informed us that his retail location is due to receive a huge number of the LG tablets. In fact, they're expecting almost 100 of the G Pad F's in, ready for when the device is released on June 17th. Now this would be a pretty big number for any tablet, regardless of manufacturer. Our source speculated that there is an offer coming. Speculation which a second source has agreed with, saying that it will be similar to the deal offered on the Alcatel OneTouch Pop 7 tablet.
If that's the case, we're expecting T-Mobile to offer the LG G Pad F 8.0 for free, as long as you sing up to a qualifying data plan. With the Alcatel OneTouch tablet earlier this year, T-Mo required that customers sign up to a 24-month EIP with payments of $7 per month and $0 up front. This $7 was then refunded each month as bill credit, effectively making the tablet free. The only requirement was that you sign up to a 1GB or higher postpaid mobile internet plan.  All indications seem to suggest that the deal will be similar with the LG tablet. Saying that, neither of our sources was certain on any specific details of the offer.
As rumors go, feel free to file this one in your "looking likely but not concrete" drawer. The fact that so many of these tablets are making their way to stores is a sign of something happening. Exactly what that "something" is, is yet to be seen. Keep your eyes peeled folks, and we'll do the same. If we hear more details, we'll be sure to share them with you.