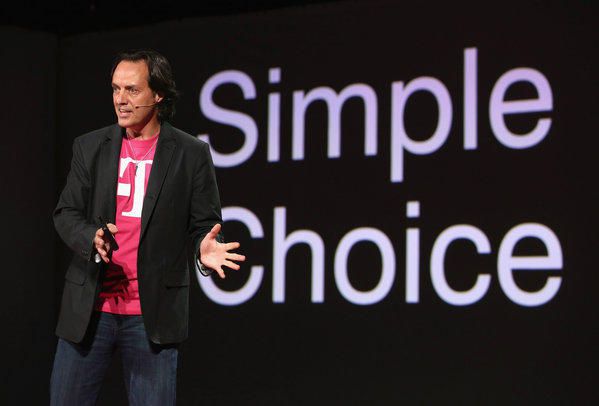 When we were told that T-Mobile was about to increase tethering allowances for some of its customers, our source told us that grandfathered users wouldn't be included. So, while anyone on the unlimited 4G LTE/High Speed Simple Choice plan would see an increase of 2GB, the old $70 plan subscribers were being left out. Thankfully, it turns out that's not the case. Or – at least – it appears not to be the case.
One of our followers, @besweet, got in touch with me on Twitter and sent a screen shot of his My Account usage page which shows he now has 5.0GB high speed tethering. To confirm, he is one of those who decided to keep their old $70 truly unlimited Simple Choice plans.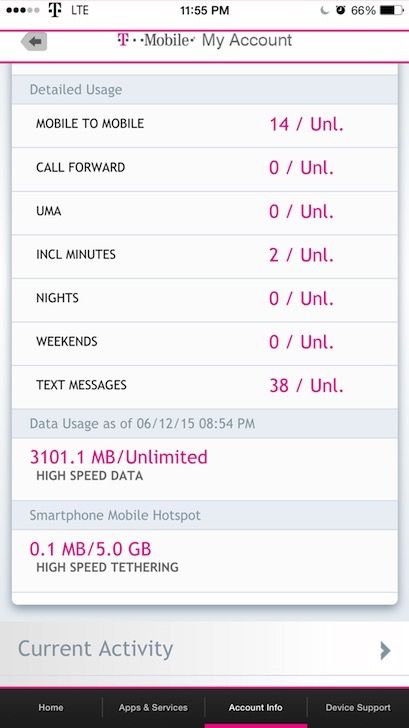 What's more, T-Mobile's Smartphone Mobile HotSpot FAQs page was update yesterday morning to include changes made to the HotSpot terms. It confirms that there is no longer a data cap, and that all data is unlimited. In other words – you can use as much as you like. However, the speed does drop when you hit your allowance limit.
"All data features are unlimited so there's no overage. However, data speeds are reduced when you reach your high speed data limit. Therefore, if you want more high-speed data, you can pay to increase your available high-speed data feature."
Be sure to let us know how you find your new-found tethering freedom. If you're on the old unlimited $70 Simple Choice plan, let us know if your allowance has increased.
Source: T-Mobile