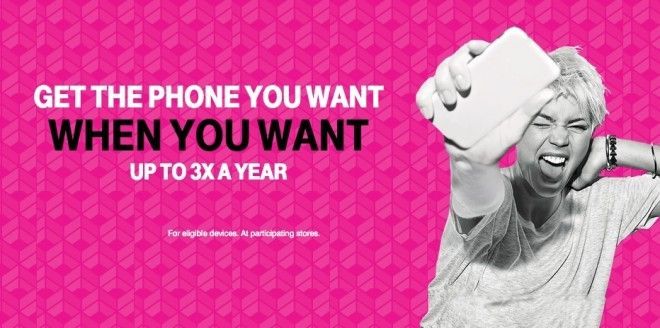 Yesterday saw the official launch of T-Mobile's latest Uncarrier phase. As part 1 of #UncarrierAmped, T-Mo decided to give its JUMP! upgrades program a huge revamp. Rather than charge customers monthly for the right to upgrade when they liked, they decided to change it in to a more flexible phone lease program. Now, you'll pay one monthly rental fee for a new smartphone and then – when you want to change for a new device – you can bring it back and swap it for another smartphone. You can do this up to three times each year.
With the new JUMP! on Demand now being live, I'd like to gather your opinions and decisions on it. Have you, or will you be changing from an existing JUMP! program, are you a new customer or will you be sticking with what you have? Besides, I couldn't let my time here at TmoNews come to an end without publishing one last poll.
Find out all you need to know about JUMP! on Demand in our in-depth post covering all the ins and outs of T-Mobile's latest program.