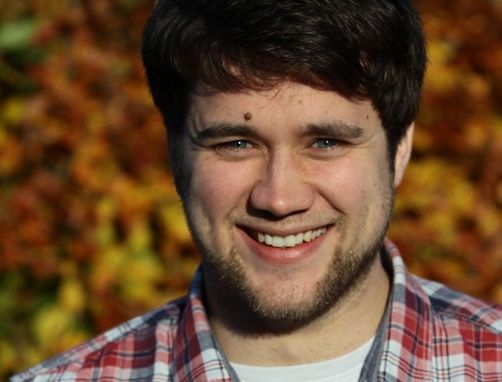 Just over a week ago I informed you that June 30th was going to be my last day running TmoNews, and working with the PhoneDog Media team. That time has now come, and much quicker than I was expecting it to. Over the course of my time with the network I've written more than five thousand articles, and created over one hundred videos. It's been fantastic, and if you'd have told me 5-6 years ago where this career with PhoneDog was heading, I'd never have believed you. But here I am, on my last day with the company looking back fondly at a job I've loved more than any of my previous vocations.
So that I don't repeat my earlier announcement, I figured this post shouldn't be about me (not too much anyway). Instead, I wanted to make sure I thanked people that really need mentioning. People who have had an impact on my career, some more than they know.
First off, I have to thank Adriana Lee. She'll downplay her role in my career more than anyone. This is ironic given the fact that, without her, I wouldn't have made it to PhoneDog at all. It was because of a tweet she published that I decided to apply for a position at TodaysiPhone.com, and it was under her tutelage that I first learned about publishing online content. She put up with a lot from me in my early days. Even now, I'm not exactly sure what she saw in my work to convince her I was worth all that time, patience and energy, but she was awesome. She is one of the most incredible journalists I've worked with and it's no surprise to me that she's gone on to work at ReadWrite (and doing a great job there too).
Secondly, the founder and former Managing Editor of this blog, David Beren. After Adriana left, David became my most frequent contact point within the company. He'd encourage me when I felt low, light a fire under my backside when I needed it but – more importantly – he'd always be available to chat ideas through. He wasn't scared to tell me if my ideas sucked, and was always ready to back my corner when it was necessary. He had my back at all times.
There have been many other colleagues I've loved working with. Past PhoneDog people like Taylor Martin and Sydney Arnold. Present ones like Alex Wagner, Marco Hanna and Beau Hamilton. All of whom I have loved working alongside. TodaysiPhone.com will also hold a special place in my memory. I ran it for a few years before I came to TmoNews and worked with a great bunch of talented young tech enthusiasts. Adam Oram (one of the smartest journalists I know), Stephen Warwick, Kyle Frost and Jake Rosati were the ones I worked with closest. But they've all been a genuinely fantastic group to be a part of.
As important as any of these people has been you, the readers here at TmoNews. I've said it before, and I'll say it again: Thank you. I don't think there a many sites on the web with as engaged a community as we have here. I don't know even a fraction of you as well as I would like to, but I appreciate all the time you take to read my ramblings, comment and add value to everything this site does. TmoNews is an example of why comments are essential on blogs, and – for the most part – a shining light to how community engagement should be done. And none of that is down to me. It's all down to you, the readers, and I feel honored to have been part of that for this past 18 months.
So, for the last time – Thanks so much, and do feel free to sound off in the comments section below. About anything at all.
If you'd like to stay in touch you can do so a couple of ways. First off, my second home (Twitter) – @CamBunton. If you don't have Twitter you can grab me the old fashioned way via email: cambunton@outlook.com.