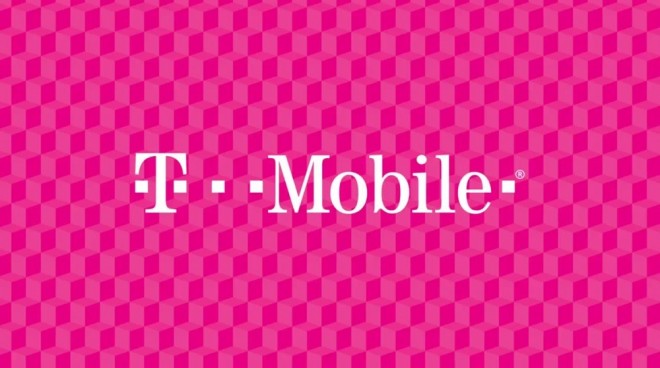 With the past 9 major Uncarrier moves, T-Mobile has gone from being the wounded underdog to being the unlikely hero on the story of U.S. wireless. Every major move has been to remove a customer pain point and address things that somehow became the status quo, despite the fact subscribers hate them. Whether it's overages, the hidden price of a subsidized phone or ridiculous roaming fees, T-Mo has dealt with them. And the best part is: It's working.
Despite being the fourth biggest carrier – and the smallest of the "Big Four" – it's outgrown its competition virtually every quarter for the past two years. But being the Uncarrier isn't just about the major, announced price plans and promotions. It's not just about the unlimited music streaming or early upgrades. It's also about what the company does behind the scenes to make the experience of being a T-Mobile customer as great as possible. Whether that's the simplified billing it introduced last year or having the CEO directly responding to customers on Twitter. And that side of things could be about to get better.
It's in its easily stages, almost speculative, but we're hearing on the grapevine that T-Mobile has some fairly major changes in mind when it comes to the customer-facing systems and billing. One of our reliable sources claims that this is all involved in a project dubbed "Universe 2.0".
Universe 2.0 could include an overhaul of the current system used in store and by customer care staff. The plan: To get everyone on the same page. I've worked in retail, as many of you know, for the UK arm of T-Mobile and there's nothing more frustrating as a member of a retail staff team when a customer care staff member sets unrealistic expectations based on an assumption that you have access to the same tools as them. And likewise, for customer care teams, you can't see everything processed by store staff. Anything to make this remote relationship stress-free is a good thing.
Although part of it is getting all the T-Mobile stores on the same system as customer care, there are also plans to work on a reverse logistics process which could help customers with things such as insurance claim tracking and warranty claims.
The biggest, and perhaps most interesting, part to this whole overhaul is a rethink on how T-Mobile does billing. If you've been following T-Mobile's moves and rumors for a while, this will be something you've perhaps read more than once. And, although last year's simplified bill was a great start, I think that's all it was: A start. There's more to come if T-Mo can pull it off. And I must stress, this is still very early stages of discussion and might not be made public this year. That's if it is made available all.
What we've heard is that T-Mobile is thinking along the lines of an Amazon invoice with the main focus being on a bill that NEVER changes. Now this is something similar to what we've heard before. Rumors were floating around last year claiming that T-Mobile was looking in to including taxes and fees in its plans. Similar to MetroPCS, the price of your plan is the only price you'd pay. But what we're hearing this time seems a little different to that rumor. We're not hearing anything specific regarding taxes and fees. Instead, we're hearing about a bill that won't ever change in the style of an Amazon invoice which perhaps suggests a postpaid service that – sort of – works like prepaid. It might even be similar to Google Fi in that you pre-purchase a plan for the month in advance.
Like I say, this is early stages. But the fact that they're using the words "Amazon" and "Invoice" together definitely makes it seem like their thinking of some kind of service that you pay in advance for. I mean, with Amazon, you pay for your goods before they arrive, and then you get what you paid for. That bit's my own interpretation of what I'm hearing though.
As of right now, T-Mobile's decision makers are hesitant to make such big changes to billing and – like when they got rid of contracts – it would take a drastic rethink and an adjustment for customers. But all previous moves – in and outside of major Uncarrier announcements – would seem to lead to this place. T-Mobile scrapped overages, roaming fees and premium SMS services, not to mention unlimited music streaming and Data Stash. So I'm really interested to see how this idea develops, and if they can pull it off without upsetting the apple cart.
On a completely different note, we're hearing also that there are some more changes coming to JUMP! But, while the new billing and staff systems seem way off in the future somewhere, a new JUMP program (or replacement) sounds like it's coming pretty soon. Soon enough for Uncarrier 10 maybe? Who knows. We don't know exactly what T-Mobile has in mind, but we've heard several times now that a new upgrade program is in the works. And I'd say it's about time we had a new one.
You'll remember last year T-Mobile changed the terms of JUMP so that customers could upgrade whenever they wanted and however often they wanted, as long as they paid half of their EIP payments. This was a change from the first iteration of JUMP which made customers wait 6 months before upgrading. What the changes will be this time, we don't know. T-Mo's doing a good job of keeping its cards close to its chest. But I wouldn't be surprised to see JUMP change as part of the next major Uncarrier move.
Let us know what you think about T-Mobile's services, the rumors and how you think the company should change what it does. You never know, they might take your suggestions in the comments seriously. Stranger things have happened.
As always, if you have any inside knowledge or you think you know what's going on, you can send your tips to [email protected]