As much as we'd love to, we can't just take T-Mobile's word for it that it's busy rolling out its 700MHz frequency band 12 network. So we like to collate some of our readers' sightings of the new low-band network in action when we can here, at TmoNews. Over the past week or two we've been sent a number of fresh sightings in various markets across the U.S. All of which proves that T-Mobile really has been busy deploying its stronger network.
.
Near Talladega, Alabama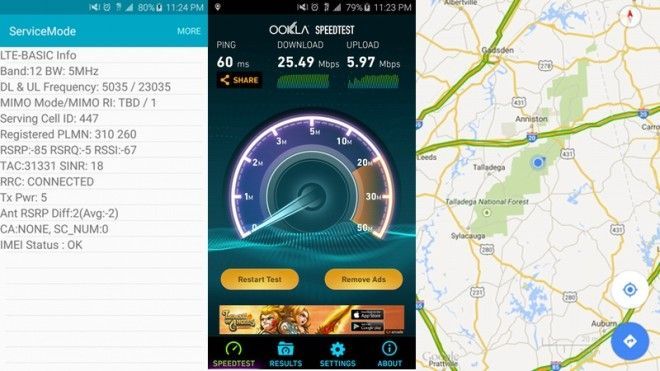 Our reader, Ian, got in touch with us about one particular site in Mt. Cheaha that seems to be broadcasting 700MHz. It was "confirmed by driving to it and possibly a few more. We are now getting 3-4 bars on our M9s Galaxy devices where our iPhone and iPad's will get 0-1 bars of edge or LTE. "
Now, this particular piece of news is interesting because Talladega itself isn't in an area where T-Mobile owns, or has any transactions pending, for 700MHz spectrum. But, the actual locations itself seems to be just on the edge of the major Atlanta market area which does. As you can see from the ever-useful Spectrum Map updated regularly by Reddit user, DanRant.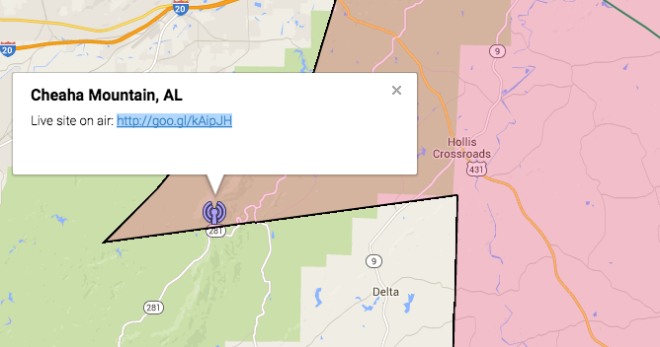 He's seemingly not the only one to notice it either. A quick read over at Howard Forums reveals that there's at least one more person who's been able to detect the B12 network in the same area.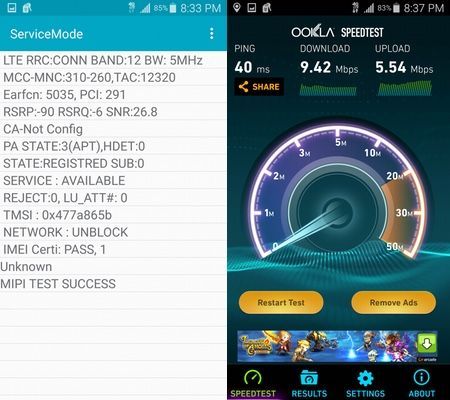 Although not all sites in Fresno have Band 12 enabled, one of our regular readers, Marcos, informed us that they were able to get on to the 700MHz frequency there. Speeds – as expected – aren't that impressive. But it's good to see the A block airwaves being deployed there. It was only a few months ago that the area got its first taste of the 15+15 Wideband LTE on band 4. So not only is the network there now speedy, it's also got the strength to better penetrate building walls.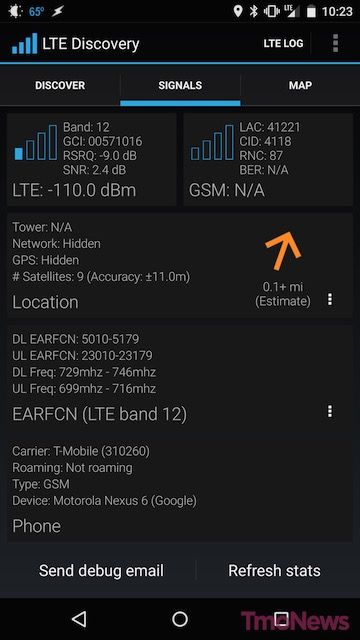 We already know the 700MHz network has gone live officially in Colorado. At least 3-4 sites have been confirmed as online within the Denver area, and one of our followers has been able to spot the network in Brighton. That's roughly 20 miles north of Denver.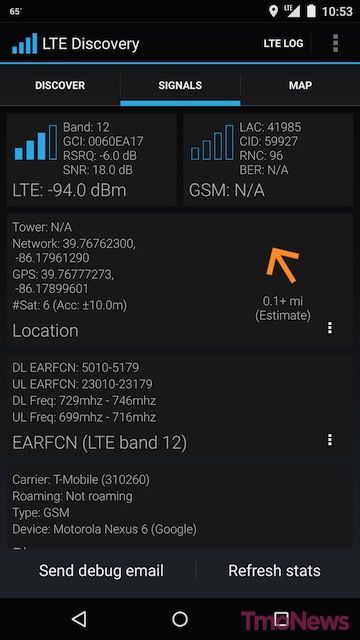 We've yet to see any specific sites go officially live in Indianapolis, but a T-Mobile fan from the city was able to get on to the Band 12 network using their Nexus 6. It is well within one of the areas where T-Mo officially owns 700MHz spectrum, so it's not entirely surprising. We've also been sent news that the network is live in South Whitehall Township, just north of Allentown, PA.
As always, if you're in a market we've yet to hear about, we'd love to hear from you if you spot T-Mobile's 700MHz network on your device. Of course, you need a compatible smartphone which includes the likes of the Galaxy S6/S6 Edge, Nexus 6, HTC One M9, Galaxy Avant and Galaxy Note 4 among a few others. You can tweet me @PhoneDog_Cam or shoot me an email to cam@tmonews.com.