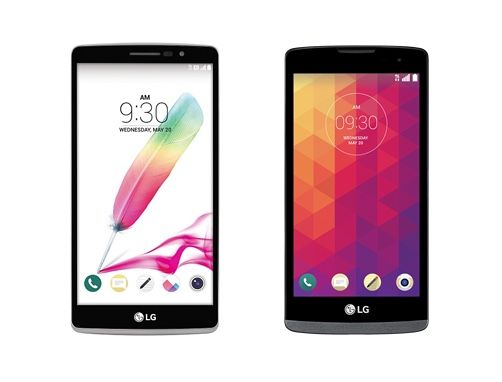 In all the hype and buzz surrounding LG's latest flagship – the impressive G4 – it would have been easy to miss T-Mobile's announcement that it will also be launching two more of the manufacturer's devices this Spring. The G Stylo and Leon are two of the latest budget-friendly Android phones to be announced and – if an internal memo we've been sent is correct – both will be launching on May 20th.
Retail staff are being told to prepare for the new devices from May 13, with a merchandising change out scheduled for May 19. The all important pricing hasn't yet been shared with us, or with staff it seems, but at least we know now when the two low-end devices are going to be available for customers to take away. You can see the internal communications below:
The LG G Stylo is a budget phablet with a 5.7-inch, 720×1280 HD display and a built-in stylus for enabling multitasking between screens. It also has a 13MP camera, a quad-core 1.2GHz Snapdragon 410 processor with 2GB RAM and 16GB internal storage (expandable to 128GB). Its battery is an impressive 3,000mAh cell which should prove to be very long-lasting considering the low resolution of the display and relatively low-powered processor. Software is Android 5.0 Lollipop with LG's "responsive UI" skin on top.
As for the Leon, this device is – by the sounds of it – much further down the food chain. It has a 4.5-inch FWVGA display with a resolution of just 480×854 (218ppi) and is powered by a Snapdragon 400 processor clocked at 1.2GHz. Its camera is a basic 5MP snapper with 1080p video, while the front facing sensor is VGA resolution. Like the Stylo, it runs Android 5.0 Lollipop with LG's software skin. On the plus side, it is LTE-enabled.
Both the Leon and G Stylo have their support pages up and running on T-Mobile's site, although both are seriously lacking in specific tech specs but both will by LTE capable devices.