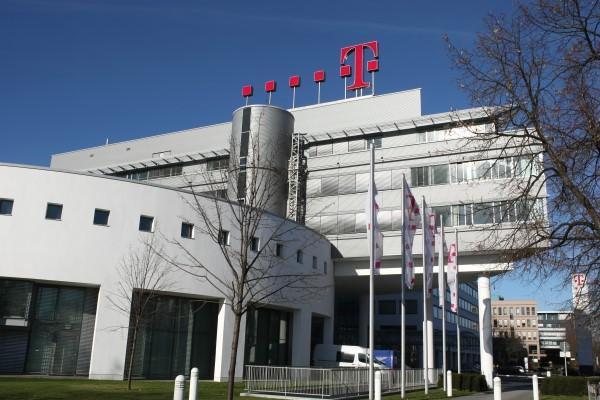 Just when we were thinking the rumors of T-Mobile merging – or partnering with a company – were dying down, Deutsche Telekom's own CEO, Tim Hoettges brings the subject up again. As T-Mobile US' major stakeholder, DT has a huge say in these matters.
At DT's annual shareholders meeting, Hoettges admitted that T-Mobile was in far better shape financially than it was two years ago. However, they couldn't just sit on their laurels. As reported by Reuters, he then went on to say – "But it is our duty to go on improving the return on T-Mobile US," he added. "If we find a partner who will help us to do so, we will obviously consider it."
This comment comes just days after it was discovered that T-Mobile US was responsible for almost half of Deutsche Telekom's growth in the first quarter of this year. Let's not forget last year's comment that T-Mo US was one of the most impressive marketing stories Hoettges has ever seen.
He also later told reporters that Deutsche Telekom is no longer under any pressure to sell T-Mobile, which will surely comes as comforting news to any who care about the US' "Maverick" carrier. And it's something we've heard in the past. Back when rumors of Iliad attempting to buy out T-Mo were circling, it was stated that T-Mobile would only merge or partner with a company already in the States, with spectrum and a pre-existing customer base.
Which brings back in to question: Is T-Mobile inviting Dish to join forces with it? After last year's comments about spectrum and a U.S. customer base, Dish made no secret about its desire to acquire a ton of spectrum. In fact, it was one of the biggest bidders in the most recent AWS-3 spectrum auction. Is it a coincidence that the company's name keeps cropping up in rumors about a potential merger? Even John Legere has admitted that a partnership with Dish makes sense.
Given the comments already made by both Deutsche Telekom and T-Mobile's chiefs, Dish might be the only real, decent company worth partnering with. It has a pile of spectrum – or it will once it's approved by the FCC – and has a customer base with the States. It also offers services which could work fantastically alongside T-Mo's big push on entertainment and media.
What do you think? Would it be beneficial for T-Mobile to have a major partner in the States?
Sources: Reuters 1 & 2, Seeking Alpha