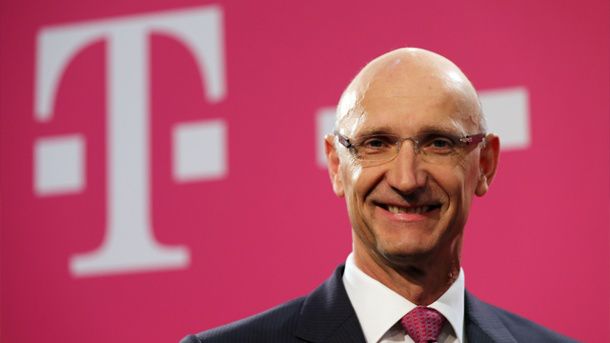 A lot of change has happened for T-Mobile over the past couple of years. At one point it was rock bottom and hopeless after the attempted buyout by AT&T fell flat. Then Uncarrier happened. And it has to be one of the biggest turnarounds in telecoms history. As well as breaking down customer pain points, getting the iPhone on its store shelves and offering fantastic deals, the company has been rolling out its LTE network at incredible pace. And Deutsche Telekom's CEO has noticed. I mean, how could you not?
On DT's quarterly earnings conference call, Tim Hoettges stated that he is "convinced that T-Mobile US will continue to be a source of great satisfaction for us." And also that he believes T-Mobile can continue to bolster its spectrum holdings without any further financial help from Deutsche Telekom. So despite the fact that DT is the majority shareholder, there's a real sense now that T-Mobile is going it alone. And he's not concerned about the short term losses made. 
Last quarter, T-Mobile US made a loss of $94 million. And that's to be expected as it continues to add new customers to its ranks. But Hoettges is very calm about the future, believing – like T-Mo's executives do – that in the long run, the addition of customers and loyalty will result in the company turning to profit within the next few quarters.
During the call he also paid tribute to the work done by Mike Sievert and John Legere, in driving the Un-carrier brand forward, calling it "one of the most impressive marketing stories I have ever seen." Before going on to say, "I am very lucky that I am part of this success here." 
This of course goes some way to confirming the rumors from the past couple of months, claiming DT had decided not to sell T-Mobile way before Iliad came in with its own bold bids to get in to the U.S. market.
In short: We're definitely following the right carrier.
Sources: Reuters, Deutsche Telekom (PDF), Fierce Wireless