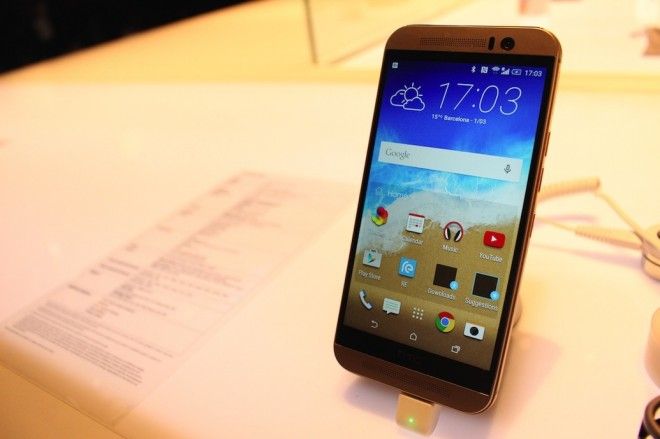 Back on March 27th, we published a poll as pre-orders kicked off for three new devices. Those were – of course – the Samsung Galaxy S6, S6 Edge and HTC One M9. Most who ordered their new smartphones on opening day will more than likely have received their shiny new gadgets by now. And so it seemed a good time to look back at the poll and see which devices you – our faithful TmoNews readers – decided to order. And the results surprised me, a lot.
Although it was greeted with less excitement than previous years, the HTC One M9 topped our poll with almost 35% of the votes. In second place with the hideously expensive innovative Galaxy S6 Edge, with only 10 votes less than the M9. To me, the biggest surprise was that relatively few of you indicated that you'd ordered the S6. It still gathered 23% of the votes, but it was some distance behind the two most-ordered devices.

All in, there were 1,539 votes, with only 117 of those stating they couldn't get their order through on the T-Mobile online store.
If I had to predict results, I would have thought the Galaxy S6 would finish first. The Edge doesn't offer that much more, and the S6 is a huge upgrade on the S5, and costs less than its curved counterpart. I'd have placed the M9 second and the Edge 3rd as – more of – a niche product. But, you guys have surprised me, and I guess that's not a bad thing.
I doubt highly that this chart bares any resemblance to the order numbers placed by both regular consumers AND tech fans. Given the marketing and promotions pushed alongside the Samsung Galaxy S6, and the lack of it for the HTC One M9, the S6 almost certainly outsold its competition. In fact, if T-Mobile's pre-order numbers announcement is anything to go by, it's been a wildly successful launch for the glossy metal Samsung device.
What have you made of T-Mobile's marketing efforts with these three new products? Does the company need to do more to push the HTC?