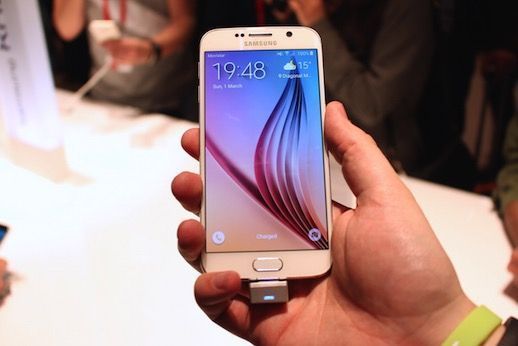 Tomorrow is the big launch day. The HTC One M9, Samsung Galaxy S6 and S6 Edge will be available officially in stores and online. And while T-Mobile has been offering them already on pre-sale, tomorrow is the first time you can walk in to a store and walk out with one in your hand.
T-Mobile reminded us of this fact in an early press release, but more importantly, let us in on some tasty tidbits of information about the current state of pre-sales. Samsung Galaxy S6 pre-sales have been "hot". So hot, that it has virtually doubled the sales of the previous year's Galaxy S5 in its first 10 day period. And the HTC One M9 isn't doing too badly either.
"Since T-Mobile began shipping—and selling—the Galaxy S 6 and Galaxy S 6 edge on March 27, customer response has been through the roof. In just the first 10 days, sales of the new Galaxy S 6 series at T-Mobile are already nearly double those of the Galaxy S 5 – previously the most popular Galaxy phone ever at T-Mobile. Likewise, in the first 10 days of HTC One M9 sales, the flagship phone has already surpassed sales of the HTC One M8 during the same time period."
All three phones are going to be available on EIP with $0 up front payment. The HTC One M9 will cost you $27.08 per month over 24 months, the S6 starts at $28.33 per month (32GB) while the Edge is considerably more at $32.49 per month for the 32GB option. And if you're a MetroPCS customer, you'll be glad to know that the S6 will be available on the prepaid carrier from April 17th, starting at $649.
Source: T-Mobile