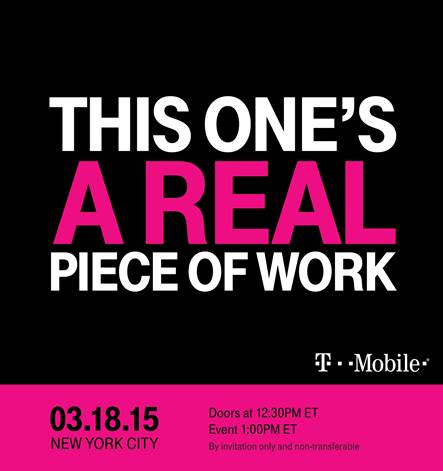 A short while ago, T-Mobile started sending invites out to an event in New York City on March 18th. Just 11 days away at 1pm Eastern. And, if the invitation is anything to go by, this is going to be a business-focussed event.
Over the past few months we've been dropped tidbits of information from our sources suggesting that T-Mobile is working on bringing Un-carrier moves to the business market. Add that to a recent email to staff and some comments by executives during a couple of earnings calls, and it's clear this is the way we've been heading for some time now. And today's invitation makes that really clear. "A real piece of work". If that doesn't hint at a business focussed Uncarrier move, I don't know what does.
Stay tuned for coverage of the event as it goes down in just under two weeks time. You can be sure we'll be following it all with great interest.