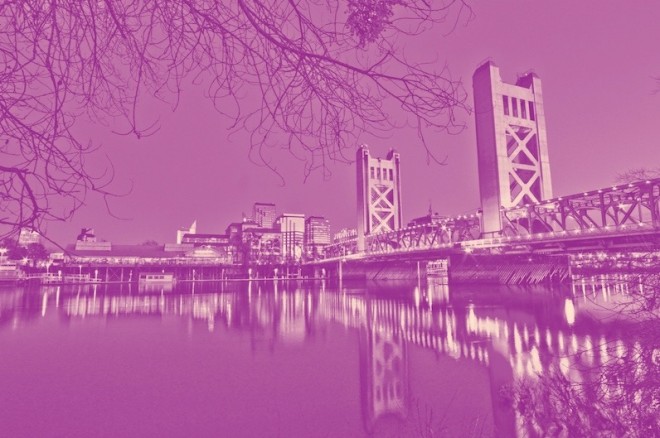 T-Mobile, this morning announced that the greater Sacramento area, California is the latest market to get a taste of the carrier's super-fast wideband LTE network. It's the fourth announcement of this kind in the space of ten days as San Diego, Spokane and Miami markets have all had wideband go live this month.  That's now 26 markets in total with 15+15 or 20+20 MHz LTE networks.
T-Mo specifies that as part of today's announcement, customers in Placer, Yolo, Sacramento, San Joaquin and Stanislaus counties can all experience the wideband LTE network with their LTE equipped devices. Average download speeds in Sacramento are around 19Mbps, with speeds reaching a peak of 54Mbps.
"Our network is truly built for today's mobile Internet age, delivering the speeds needed for all the surfing, streaming, or Skyping our Sacramento customers do on a daily basis," said David Gallacher, Regional Vice President – West, Engineering at T-Mobile. "And now with Wideband LTE in Sacramento, all of T-Mobile's data-hungry LTE customers in California's capitol will immediately see ever faster mobile internet speeds."
As well as the greater Sacramento area, wideband LTE is live in the following markets:
Atlanta, GA
Greater Bay Area, CA
Birmingham, AL
Boise, ID
Boston, MA
Columbus, OH
Connecticut
Dallas, TX
Detroit, MI
Honolulu, HI
Houston, TX
Jacksonville, FL
Las Vegas, NV
Los Angeles, CA
Miami, FL
Minneapolis, MN
Mobile, AL
Orlando, FL
Greater Philadelphia Area, PA
Portland, OR
San Diego, CA
Seattle, WA
Spokane, WA
Tampa, FL
Upstate New York Area
At this rate, T-Mobile is now ahead of its ambitious target to reach 25 markets by year's end. With the pace shown this month, it makes you wonder: How many more markets can T-Mo cover this month? As always, we'll keep our eyes and ears on developments and let you know when more happens.
Source: T-Mobile