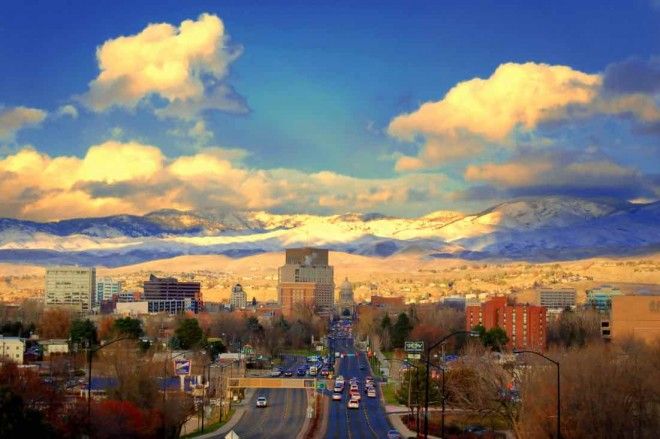 T-Mobile's wideband LTE network has landed in Boise, just shortly after the company announced the arrival of its faster network in Connecticut and Philadelphia.
On the heels of recent LTE upgrades in Philadelphia, Connecticut and the Greater Bay Area, T-Mobile (NYSE: TMUS) today announced that it has made things even faster in Boise by upgrading its LTE network to Wideband LTE, bringing up to a 50% increase in mobile speeds to customers. Already in November, T-Mobile customers have observed download speeds as high as 67.5 Mbps. With the average download speed clocking in at 19.5 Mbps, T-Mobile customers in Boise are seeing speeds faster than both AT&T and Verizon and two times faster than Sprint.
With the addition of Boise, the "fatter data pipes" are now active in 21 markets across the U.S:
• Atlanta, GA
• Honolulu, HI
• Orlando, FL
• Greater Bay Area, CA
• Houston, TX
• Greater Philadelphia Area, PA
• Birmingham, AL
• Jacksonville, FL
• Portland, OR
• Columbus, OH
• Las Vegas, NV
• Seattle, WA
• Connecticut
• Los Angeles, CA
• Tampa, FL
• Dallas, TX
• Minneapolis, MN
• Upstate New York Area
• Detroit, MI
• Mobile, AL
• Boise
This leaves just 4 markets left to activate before the end of 2014, as T-Mobile pushes to meet its target of 25 markets.
As we've reported earlier this month, one of those markets could well be New York City, which is yet to be added to T-Mobile's official list. We've been informed of wideband LTE sightings in Brooklyn, and other areas in the Big Apple.
With only 7 weeks left until the end of the year, it doesn't leave much time for the engineers to get the work finalized. But with the momentum and speed displayed so far, it wouldn't be at all surprising to see the Data Strong network show its power in New York City.
Source: T-Mobile